We invite you to take part in the Bifurcation Summit 2018 course, to be held on March 16, 2018 in São Paulo, Brazil.
Confirmed international guests:
-Remo Abiero (European Bifurcation Club) – Italy.
-Shao Liang Chen – China.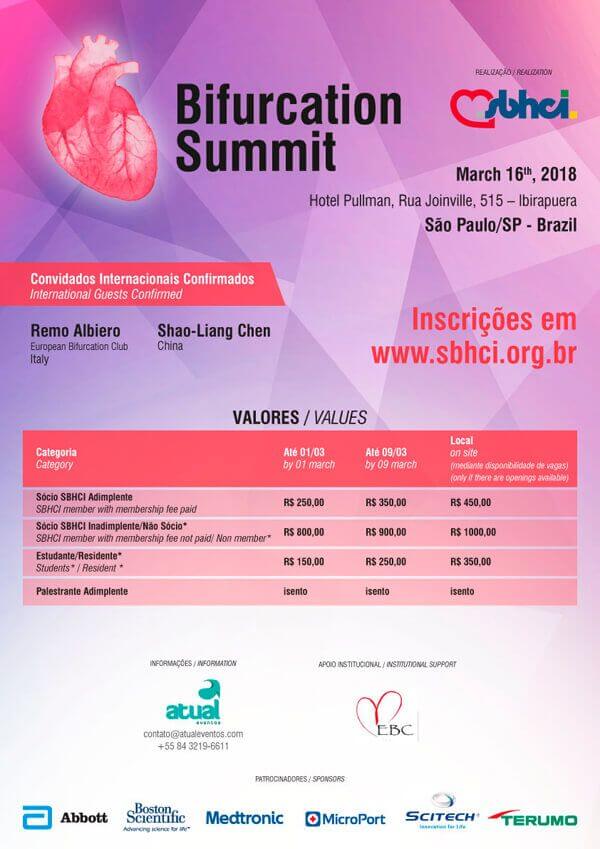 ---
We are interested in your opinion. Please, leave your comments, thoughts, questions, etc., below. They will be most welcome.