In patients with left main or three-vessel coronary disease, heart team decisions on revascularization strategy (angioplasty or surgery) may be made based solely on noninvasive computerized tomography (CT) angiography, since there is great correlation between its results and those determined by conventional angiography.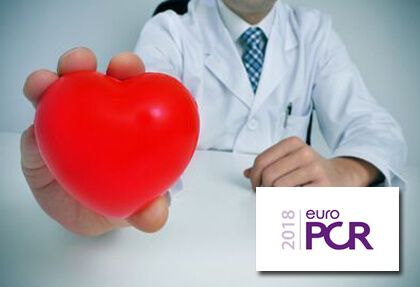 For the SYNTAX III REVOLUTION study, Dr. Serruys and his colleagues randomized 6 heart teams from 5 different countries to review imaging from 223 patients with left main or three-vessel disease. Three of these teams only had access to fractional flow reserve (FFR) derived from CT (FFRCT; HeartFlow), while the other three only had access to conventional angiography. All teams included clinical cardiologists, interventional cardiologists, surgeons, and radiologists. Furthermore, all physicians ultimately had access to all available information before the final verdict.
---
Read also: Routine FFR/iFR Reclassifies Treatment Strategies in Half of Cases.
---
All randomized teams agreed with their treatment decisions in 92.8% of patients, while the FFRCT/HeartFlow teams changed their mind in only 7% of patients after access to conventional angiography. In most cases, such treatment change was from surgery to angioplasty.
The novelty here was the addition of radiologists to the heart team, since surgeons are used to discussing angiography with interventional cardiologists. In consequence, during this trial, surgeons discovered two things: the coronary CT angiography and the FFR derived from CT.
---
Read also: EuroPCR 2018 | SCAAR Registry at 10 years: FFR improves decision making in the long term.
---
Ultimately, will surgeons feel comfortable bringing to the OR patients who have not undergone conventional angiography? Only time will answer that question.
Original title: Coronary Computed Tomography Angiography for Heart Team Decision-Making in Multivessel Coronary Artery Disease: The SYNTAX III REVOLUTION Trial.
Reference: Serruys PW et al. EuroPCR 2018. May 22, 2018. Paris, France.
---
Subscribe to our weekly newsletter
Get the latest scientific articles on interventional cardiology
We are interested in your opinion. Please, leave your comments, thoughts, questions, etc., below. They will be most welcome.