The index of microcirculatory resistance might guide therapy and controlled intermittent coronary sinus occlusions, improve microvascular function, and reduce infarct size.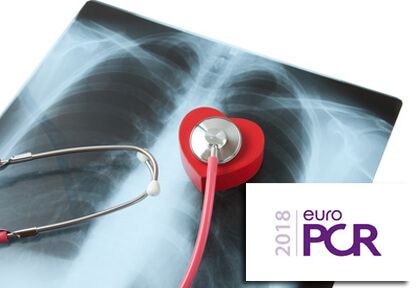 This study included patients with prior ST-segment elevation myocardial infarction treated with primary angioplasty. Researchers measured the index of microcirculatory resistance before stenting and intermittent coronary sinus occlusion was used if the result was higher than 40. Control of this group was provided through a historical control cohort of patients with infarction and an index of microcirculatory resistance higher than 40. Infarct size was measured through magnetic resonance imaging (MRI) at 48 hours and at 6 months.
The study included a total of 105 patients (25 who underwent coronary sinus occlusion, 50 control patients whose index before primary angioplasty was >40, and 30 patients whose index was ≤40).
---
Read also: Swedish Registry on the SYNERGY DES: tested in primary PCI for the first time.
---
When compared with control patients, subjects who underwent intermittent coronary sinus occlusion exhibited smaller infarct size in the MRI at 48 hours and at 6 months.
Conclusion
Patients whose index of microcirculatory resistance is >40 before primary angioplasty might benefit from coronary sinus occlusion for the reduction of infarct size.
Original title: Index of Microcirculatory Resistance-Guided Therapy with Pressure-Controlled Intermittent Coronary Sinus Occlusion Improves Coronary Microvascular Function and Reduces Infarct Size in Patients with ST-Elevation Myocardial Infarction: The Oxford Acute Myocardial Infarction – Pressure-controlled Intermittent Coronary Sinus Occlusion Study (OxAMI-PICSO Study).
Presenter: Giovanni Luigi De Maria.
---
We are interested in your opinion. Please, leave your comments, thoughts, questions, etc., below. They will be most welcome.