Courtesy of SBHCI.
This study showed that using the everolimus eluting stent with bioabsorbable polymer Synergy followed by 4 months of dual antiplatelet therapy (DAPT) to treat left main stenosis (LMS) was safe and effective, compared against using the everolimus eluting stent with permanent polymer Xience followed by the conventional 12 months DAPT.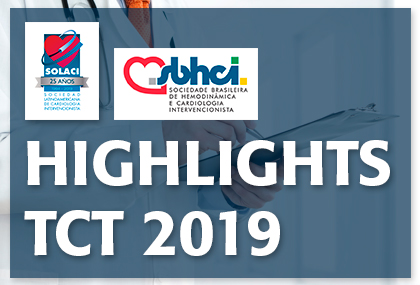 This study presented at the TCT 2019 scientific sessions was carried out in 29 centers in 5 countries, in patients with LMS undergoing PCI randomized 1:1 to Synergy vs Xience. More than one third of patients received the procedure in the context of acute coronary syndrome (ACS) and nearly 80% received only one stent.

The study had a non-inferiority design; it looked at death, infarction or ischemia driven revascularization at 2 years. Secondary end points included ischemic and bleeding events.

It included 818 patients followed at 2 years with primary end point rate resulting 14.6% for the Synergy and 11.4% for Xience (p=0.17). There were no differences in ischemic events, and neither were there differences in thrombosis. The latter is important given that the Synergy arm did not received DAPT between months 4 to 12. Regardless, this did not translate in less major bleeding (BARC 3 to 5) for the Synergy arm.

Conclusion
The IDEAL-LM confirms the good results of both strategies in PCI for patients with left main stenosis.

Courtesy of SBHCI.
Link to the SBHCI publication HERE
Original Title: IDEAL-LM: A Randomized Trial of a Bioabsorbable Polymer DES With 4-Month DAPT vs. a Durable Polymer DES With 12-Month DAPT in Patients With Left Main Coronary Artery Disease.
Author of the Original Title: Robert-Jan Van Geuns.
---
We are interested in your opinion. Please, leave your comments, thoughts, questions, etc., below. They will be most welcome.