Courtesy of SBHCI.
The aim of this work was to assess the contemporary outcomes of mitral valve-in-valve using Sapien 3 prostheses, see the differences between trasapical and transseptal access, and establish 1-year mortality predictors.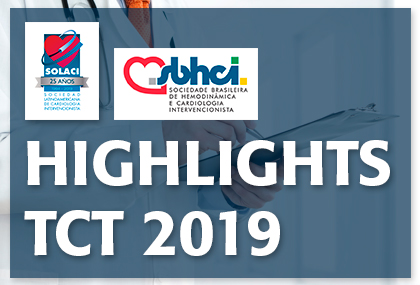 Researchers analyzed retrospectively the data from the Society of Thoracic Surgeons [STS]/American College of Cardiology TVT Registry, which included 1576 patients who had undergone this procedure in 271 sites. Access was transseptal in most cases (n = 1326) and transapical in a few (n = 203).
This treatment was associated with high success rates (97.1% for transseptal access patients and 94.5% for transapical access patients), few complications, and much lower mortality rates at 30 days (5% for transseptal access patients and 8% for transapical access patients) than expected based on the STS score.
Most patients experienced a significant improvement in their quality of life at 30 days, which prevailed at 1 year.
Courtesy of SBHCI.
Link to the SBHCI publication

HERE
Original Title: Mitral Valve-in-Valve: 1-Year Outcomes of Transcatheter Mitral Valve Replacement for Degenerated Mitral Bioprotheses.
Author of the original article: Mayra Guerrero.
---
We are interested in your opinion. Please, leave your comments, thoughts, questions, etc., below. They will be most welcome.