The combination of coronary artery disease or peripheral vascular disease and a reason for anticoagulation, such as atrial fibrillation, results in many patients who receive antiplatelet therapy with aspirin plus anticoagulation with rivaroxaban, for example.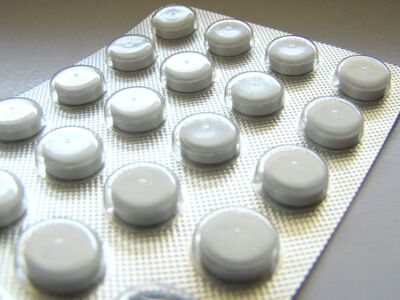 It is a well-known fact that this combination (aspirin 100 mg per day plus rivaroxaban 2.5 mg twice per day) reduces cardiovascular adverse events and mortality, but it also increases bleeding.
This work called COMPASS (Cardiovascular Outcomes for People Using Anticoagulation Strategies), recently published in JACC, assessed the combination of rivaroxaban plus aspirin compared with aspirin alone as regards site, time, severity, and bleeding management.
Researchers randomized 18,278 patients to aspirin plus rivaroxaban vs. aspirin alone; the follow-up was 23 months.
---
Read also: ESC 2018 | MARINER: Rivaroxaban as Thromboprophylaxis after Hospitalization.
---
Compared with aspirin alone, the combination of aspirin plus rivaroxaban increased the rates of major bleeding (1.9% vs. 3.1%; p < 0.0001), minor bleeding (9.2% vs. 5.5%; p < 0.001), and need for transfusion (1% vs. 0.5%; p = 0.0002).
The gastrointestinal tract was the most common site for major bleeding (1.5% vs. 0.7%; p < 0.0001). The increase in bleeding occurred mainly during the first year after randomization.
One third of major gastrointestinal bleeding events were gastric or duodenal, one third were colonic or rectal, and in the remaining third, the precise origin could not be identified.
---
Read also: Galileo: Rivaroxaban After TAVR Stopped Due to Early Event Rates.
---
A similar proportion of patients who experienced major bleeding (in both treatment arms) received platelets, clotting factors, and other hemostatic agents.
Conclusion
The combination of rivaroxaban and aspirin compared with aspirin alone causes an increase in major bleeding events, mainly from the gastrointestinal tract, during the first year after randomization. These events were managed with conventional supportive therapy.
Original Title: Major Bleeding in Patients With Coronary or Peripheral Artery DiseaseTreated With Rivaroxaban Plus Aspirin.
Reference: John W. Eikelboom et al. J Am Coll Cardiol 2019;74:1519–28.
---
We are interested in your opinion. Please, leave your comments, thoughts, questions, etc., below. They will be most welcome.