Transcatheter aortic valve replacement with the self-expandable valves has shown optimal clinical and electrocardiographic results in patients with small annuli. These supra-annular prosthetic valves seem somewhat better than the intra-annular balloon expandable.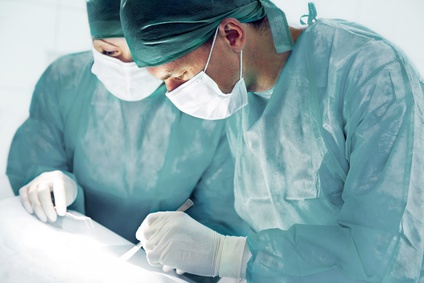 TAVR in general has better functional results in terms of patient/prosthesis mismatch. This seems especially true for patients with a small annulus.
The TAVI-SMALL (International Multicenter Registry to Evaluate the Performance of Self-Expandable Valves in Small Aortic Annulus) is a retrospective study of aortic stenosis patients with small annuli (annulus perimeter <72 mm and annulus area <400 mm2) by CT and treated with self-expandable valves (Evolut R, n=397; Evolut PRO, n=84; ACURATE, n=201 and Portico, n=177).
Primary endpoints were post-procedural mean aortic gradient, indexed effective orifice area, and rate of severe prosthesis-patient mismatch.
---
Read also: Balloon-Expandable vs. Self-Expanding: To Each Valve Its Own Annulus.
---
Gradients were consistently low across groups with a small but significant benefit in favor of Evolut R (mean gradient 8.1 mmHg) and Evolut PRO (mean gradient 6.9 mmHg) compared with the ACURATE (mean gradient 9.6 mmHg) and the Portico (mean gradient 8.9 mmHg).
The indexed effective orifice area resulted 1.04 cm2/m2 with a trend to lower values for the Portico.
There were no significant differences as regards rates of mismatch (general 9.4%), need for pacemaker (15.6%) and periprocedural and one-year adverse events.
---
Read also: Small Aortic Annulus: What Valve Should We choose?
---
More than mild paravalvular leaks resulted more frequent with the Portico (19.2%) and less frequent with the Evolut PRO (3.6%), with intermediate values for Evolut R and Acurate.
Conclusion
The self-expandable valves most frequently used in the clinical practice showed optimal results, both clinic and echocardiographic, to treat patients with severe aortic stenosis and small annuli.
Original title: Transcatheter Self-Expandable Valve Implantation for Aortic Stenosis in Small Aortic Annuli. The TAVI-SMALL Registry.
Reference: Damiano Regazzoli et al. J Am Coll Cardiol Intv 2019. Article in press.
---
We are interested in your opinion. Please, leave your comments, thoughts, questions, etc., below. They will be most welcome.