Preventing coronary artery obstruction during transcatheter aortic valve replacement (TAVR) continues to be a challenge. There are techniques to prevent (or at least reduce) this from happening, which could be catastrophic. However, they all somehow fall into palliative care, that is, they will merely provide relief, rather than a cure.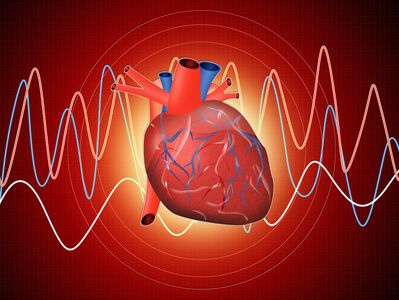 Commissure overlapping and the resulting obstruction can easily become just another tense moment, when prevented, or turn out a complete desperate move when it takes us by surprise. And later there might be another problem: future access to coronary arteries.
This study, soon to be published in J Am Coll Cardiol Intv, seeks to improve alignment of transcatheter aortic-valve neo-commissures to native valves.
Controlling Sapien 3 transcatheter heart valve deployment orientation had no great impact on commissural alignment, though there was some improvement with the self-expandable valves (CoreValve Evolut and Acurate Neo).
This issue became relevant after expanding the procedure onto a new low-risk population who, in addition to running the risk of coronary artery stenosis, might eventually need an intervention or a second valve.
---
Read also: Myocardial Fibrosis in Severe Aortic Stenosis: A Matter of Sex?
---
Surgery has a great advantage when it comes to leaflet alignment, since the original leaflets are removed, and the prosthesis is securely anchored to the native commissures.
The study included 828 patients undergoing TAVR in 5 centers where they tried rotating the hat marker on the Evolute valve and ACURATE-neo commissural post, and crimping the Sapien 3 at specific orientations to improve commissure alignment.
All Sapien 3 efforts resulted in an overlapping position with at least one of the native commissures 51.3% of times (basically a coin toss).
---
Read also: Cardiovascular Sequelae Associated with COVID-19.
---
Evolut or Acurate alignment was far from ideal, but at least saw an improvement when changing orientation, compared against the conventional technique.
Original Title: Alignment of transcatheter aortic-valve neo-commissures (ALIGN TAVR): impact of final valve orientation and coronary overlap.
Reference: Tang GHL et al. J Am Coll Cardiol Intv. 2020; Epub ahead of print.
---
We are interested in your opinion. Please, leave your comments, thoughts, questions, etc., below. They will be most welcome.