Evolocumab, a PCSK9 inhibitor, has shown significant reduction of complex coronary disease requiring revascularization (be it PCI or CABG).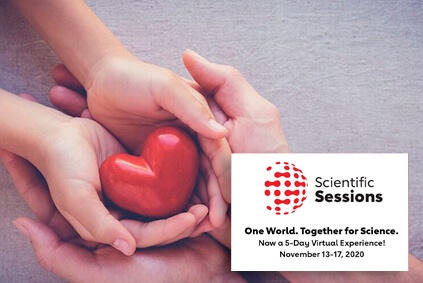 Proprotein convertase subtilisin/kexin type 9 (PCSK9) inhibitors induce plaque regression and could eventually reduce the risk of coronary revascularization, especially complex revascularization.
The FOURIER study randomized 27564 patients with stable CAD already on statins to evolocumab vs placebo. Patients were followed up for mean 2.2 years.
A blind committee reviewed and documented coronary anatomy, need for revascularization and procedural characteristics.
Complex revascularization was defined as the combination of complex PCI (multivessel PCI, ≥ 3 stents, ≥3 lesions, bifurcations or >60 mm covered by stents) or CABG.
---
Read also: AHA 2020 | EMPATROPISM: Empagliflozin in Non-Diabetics with Cardiac Failure.
---
1724 patients required revascularization: 1482 received PCI, 296 CABG and 54 both. 37% met complex revascularization criteria.
Evolocumab reduced the risk of any coronary revascularization by 22% (HR 0.78; p<0.001), the need for simple PCI by 22% (p<0.001), complex PCI by 33% (p<0.001) and complex revascularization by 29% (p<0.001).
Evolocumab's effect on revascularizations increased over time, from 20% the first year to over 40% after 2 years.
Conclusion
Adding evolocumab to statin therapy significantly reduces the need for new revascularization, especially complex PCI and CABG.
Original Title: Effect of Evolocumab on Complex Coronary Disease Requiring Revascularization.
Reference: Kazuma Oyama et al. J Am Coll Cardiol. 2020 Nov 11;S0735-1097(20)37776-7. doi: 10.1016/j.jacc.2020.11.011. Online ahead of print y presentado simultáneamente en el congreso AHA 2020.
---
(Visited 1 times, 1 visits today)