Multiple studies have shown the safety and efficacy of drug eluting stents (DES) in patients with high risk of bleeding. Only one last bastion of bare metal stents (BMS) was left standing: vein grafts.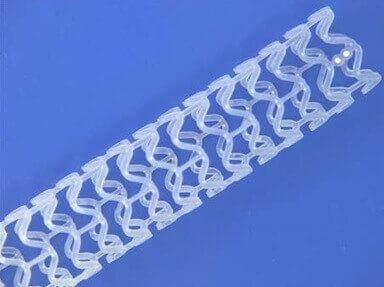 With controversial evidence and different physiopathology, many still argued against DES in saphenous vein grafts.
This multicenter study randomized patients with lesions in saphenous vein grafts to DES vs BMS. Primary end point was a combination of cardiac death, MI and target vessel revascularization at one year; secondary end point was these same events combined and also separately at 5 years.
With 89 patients randomized to DES and 84 to BMS, events rate resulted significantly lower with DES (2.2% vs 16.0%, HR, 0.14; CI 95%, 0.03 to 0.64, p=0.01). This difference was conducted by fewer revascularizations and infarctions.
At 5 years, the advantage of DES remained significative (35.5% vs 56.1%, HR, 0.40; 95% CI, 0.23–0.68, p<0.001).
---
Read also: Asymptomatic Patients: The Key to Understand the Prevalence of the COVID-19 Pandemic.
---
Between years one and 5, the difference was kept at the expense of revascularizations.
Given the stark difference in events, it was decided to stop recruiting patients before reaching the target of 240.
Conclusion
This randomized, controlled, and multicenter study at 5 years in patients with saphenous vein graft lesions showed DES are superior to BMS, and their benefits are sustained in the long run. DES are superior to BMS in this population of patients and in all populations.
Original Title: Long-Term Results After Drug-Eluting Versus Bare-Metal Stent Implantation in Saphenous Vein Grafts: Randomized Controlled Trial.
Reference: Gregor Fahrni et al. J Am Heart Assoc. 2020;9:e017434. DOI: 10.1161/JAHA.120.017434.
---
(Visited 24 times, 5 visits today)