MD Sandeep Arunothayaraj presented the 5-year followup of EBC Two (which had not previously shown significant differences in clinical outcomes at 12 months) in patients randomized to provisional stenting vs. systematic culotte in bifurcations that were not left main.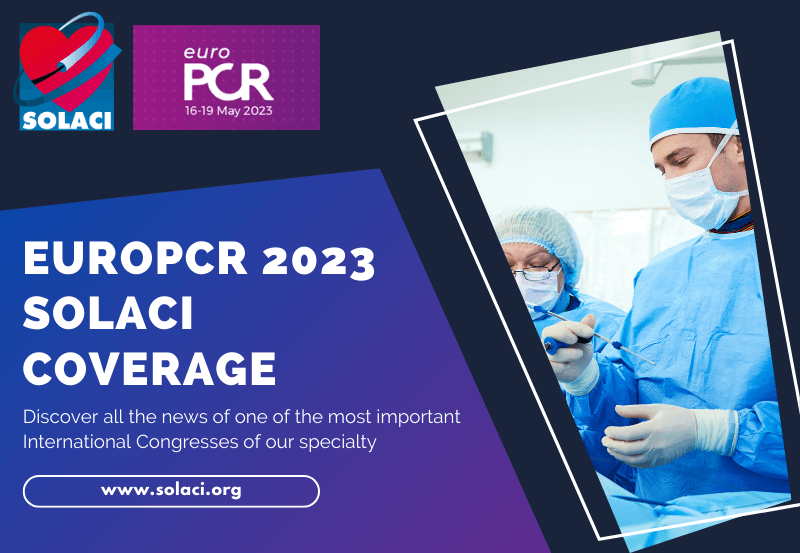 The study followed up 200 patients with true bifurcations, side branch ≥2.5mm and lesion length ≥5mm, treated with second generation drug eluting stents. Primary end point was the composite of mortality, myocardial infarction or target vessel revascularization.
Mean age was 63 and the main localization was the anterior descending and first diagonal branch (77.7%). Mean branch diameter was 2.7±0.3mm, with lesion length 10.3±7.2mm at 5 years.
Primary end point happened in 18.4% of cases treated with provisional stenting and 23.7% of patients treated with systematic culotte (HR 0.75, CI 95% 0.41-1.38). There were no significant differences.
When looking at bifurcation related adverse cardiovascular events (BACE – acute vessel occlusion, stent thrombosis, AMI type 4 or new revascularization) there were no significant differences (5.8% vs 7.2%, HR 0.80, CI 95% 0.27-2.39; P=0.69).
Read also: Cobertura EuroPCR 2023.
Routine use of culotte did not improve MACE at 5 years, vs. provisional stenting (only 16% of patients using this strategy required side branch stenting).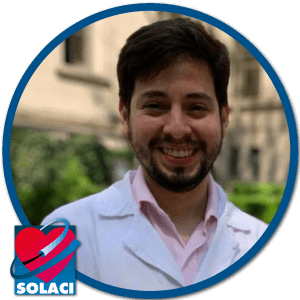 Dr. Omar Tupayachi.
Member of the Editorial Board of SOLACI.org.
Reference: Presented by Sandeep Arunothayaraj in Late Breaking Trials Sessions, EuroPCR 2023, May 16, 2023, París, France.
---
Subscribe to our weekly newsletter
Get the latest scientific articles on interventional cardiology