12 octubre, 2017
ESVB: European Symposium On Vascular Biomaterials
ESVB: European Symposium On Vascular Biomaterials
On behalf of all who make part of SOLACI, we are thrilled to announce a reciprocity and mutual collaboration agreement with the European Symposium of Vascular Biomaterials (ESVB). This association will allow us to create new relationships with important European professionals in the field and, in time, enhance and strengthen the presence of SOLACI worldwide.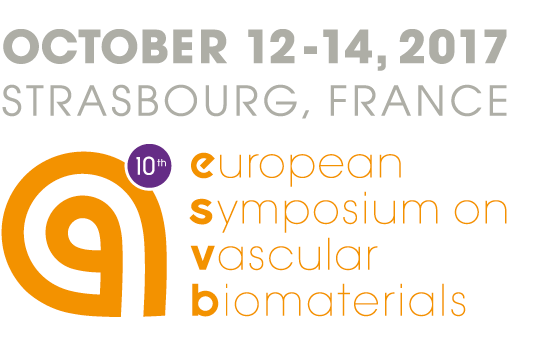 This year, the ESVB celebrates the tenth edition of their annual symposium, which will take place on October 12 to 14, 2017, in Strasburg, France. This event is a great opportunity to meet renowned scientists and researchers from all over the world involved in the study and usability of vascular and endovascular biomaterials.
The main topics will be:
Vascular and endovascular device durability.

The latest trends in pre-surgery imaging technology.

Tissue, plaque and vascular wall properties and endovascular technologies.

Updates on state of the art endovascular technology by experts.
You may see the preliminary program or obtain more information on the Congress .
We will soon publish more information.