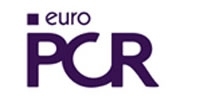 EuroPCR 2016
Todas las novedades sobre este Congreso Internacional. Del 17 al 20 de mayo - Palais des Congrès, París, Francia.

Primer estudio en evaluar la durabilidad a largo plazo del TAVI
Título original: First look at long-term durability of transcatheter heart valves: Assessment of valve function up to 10 years after implantation. Presentador : Danny Dvir. El ...

VELETI II: Angioplastia de lesiones intermedias de puentes venosos con DES
Título original : Sealing intermediate non-obstructive coronary SVG lesions with DES as a new approach to maintaining vein graft patency and reducing cardiac events: the VELETI II randomized ...
SYNTAX II: Resultados iniciales de la angioplastia con DES de última generación guiada por FFR/iFR e IVUS en pacientes con 3 vasos
Título original : iFR/FFR and IVUS-guided percutaneous coronary revascularization with new-generation DES in patients with de novo three-vessel disease: 30-day outcomes of the SYNTAX II trial. ...