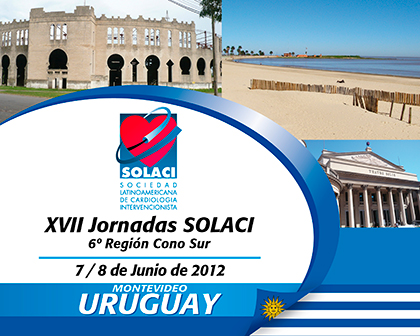 Jornadas Uruguay 2012
Find here our coverage of the 17th edition of SOLACI Sessions. 6th Southern Cone Region held in Montevideo on 7 and 8 June 2012.
Registro Camouflage: Perfil de eficacia y seguridad de un stent con una cobertura antitrombótica. Resultados del Registro Camouflage en una población de alto riesgo.
Pedro Trujillo 2012-06-08 ...