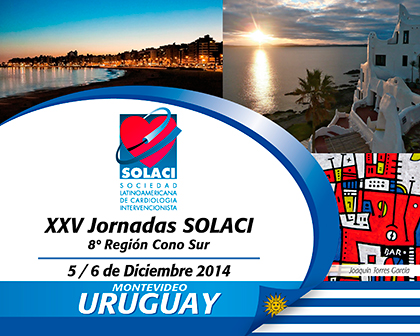 Jornadas Uruguay 2014
SOLACI Regional Sessions edition XXV was held on December 5 and 6, 2014 under the 30th Uruguayan Congress of Cardiology, at the Radisson Victoria Plaza of Montevideo.
Cierre percutáneo de pseudoaneurisma post-operatorio de aorta ascendente con dispositivo Amplatzer tras reemplazo
Dahiana Ibarrola 2014-12-06 Residente de Hemodinamia y Cardiología Intervencionista. Sanatorio Italiano de Asunción, Paraguay ...