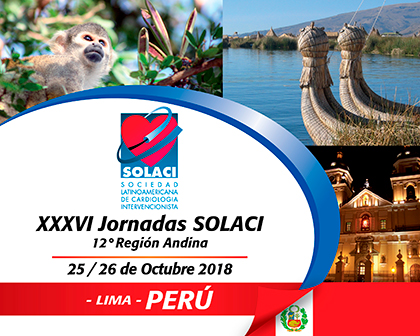 Perú Sessions 2018
36th SOLACI Regional Sessions – 12° Andean region.
October 25th y 26th 2018 - Lima, Perú.
---
After more than 3 years, SOLACI returns to Lima to carry out the XXXVI edition of the Regional SOLACI Sessions. As always, for SOLACI it implies a great motivation and a stimulating challenge to continue promoting the development of interventional cardiology in Latin American.
---
See the Presentations and images of the Peru Sessions 2018