Courtesy of the SBHCI.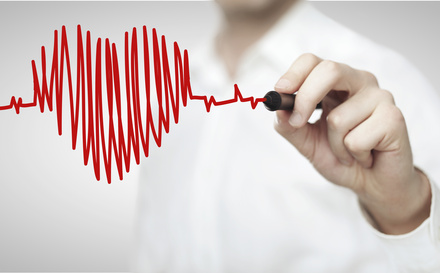 Bioprosthetic surgically-implanted valves degenerate over time, while patients become too old and are at high risk for reoperation.
Transcatheter aortic valve implantation inside a deteriorated surgically-implanted valve (a valve-in-valve procedure) is an emerging alternative.
The VIVA trial was designed to offer systematic and prospective data from patients treated with the valve-in-valve procedure in clinical practice with CoreValve and Evolut R devices.
This observational registry enrolled 202 patients (from 23 European sites) with symptomatic degeneration of a surgical bioprosthesis who were acceptable candidates for treatment with a self-expanding valve.
All of them were high-risk patients (EuroSCORE >20% or Society of Thoracic Surgeons [STS] score >10%) or presented a contraindication for redo surgery.
The primary safety endpoint was cardiovascular death at 30 days post procedure, and the primary efficacy endpoint was a lack of significant aortic stenosis (mean gradient >40 mmHg) or moderate paravalvular insufficiency at over 1 year post procedure.
Of all patients, 97% were treated through a transfemoral approach, and 2% presented the primary safety endpoint.
The rate of stroke was 3%, 6.5% of patients experienced major cardiovascular complications, and 2% experienced moderate to severe paravalvular insufficiency.
Coronary occlusion is always a source of worry for this patient group; however, only 2% of VIVA patients experienced this complication, which is equal to almost half the incidence rates previously published.
Conclusion
The VIVA trial confirmed the feasibility, safety, and efficacy of valve-in-valve procedures using self-expanding CoreValve or Evolut R devices in patients with degenerated surgical bioprostheses.
Courtesy of the SBHCI.
Original title: Transcatheter Aortic Valve Implantation for Failed Surgical Aortic Bioprostheses Using a Self-Expanding Device: Early Results from the Prospective VIVA Post-Market Study.
Presenter: Ran Kornowski.
---
We are interested in your opinion. Please, leave your comments, thoughts, questions, etc., below. They will be most welcome.