The Latin American Society of Interventional Cardiology proudly joined the international meeting "Euro PCR 2017", celebrated on May 16 to 19 in the city of Paris, France. During the event, a delegation of prominent professionals, headed by SOLACI Chair Dr. Ricardo Lluberas, presented a live case entitled "Complex Left Main PCI".
The transmission took place in the large "Theatre Bleu", at the luxurious Palais des Congrès, a prestigious convention center of the City of Light.
The aims of this session revolved around three key factors:
Knowing when to treat a left main lesion with PIC (percutaneous coronary intervention).

Knowing the fundamental technical aspects to perform a safe successful procedure.

Discovering the use of intracoronary imaging.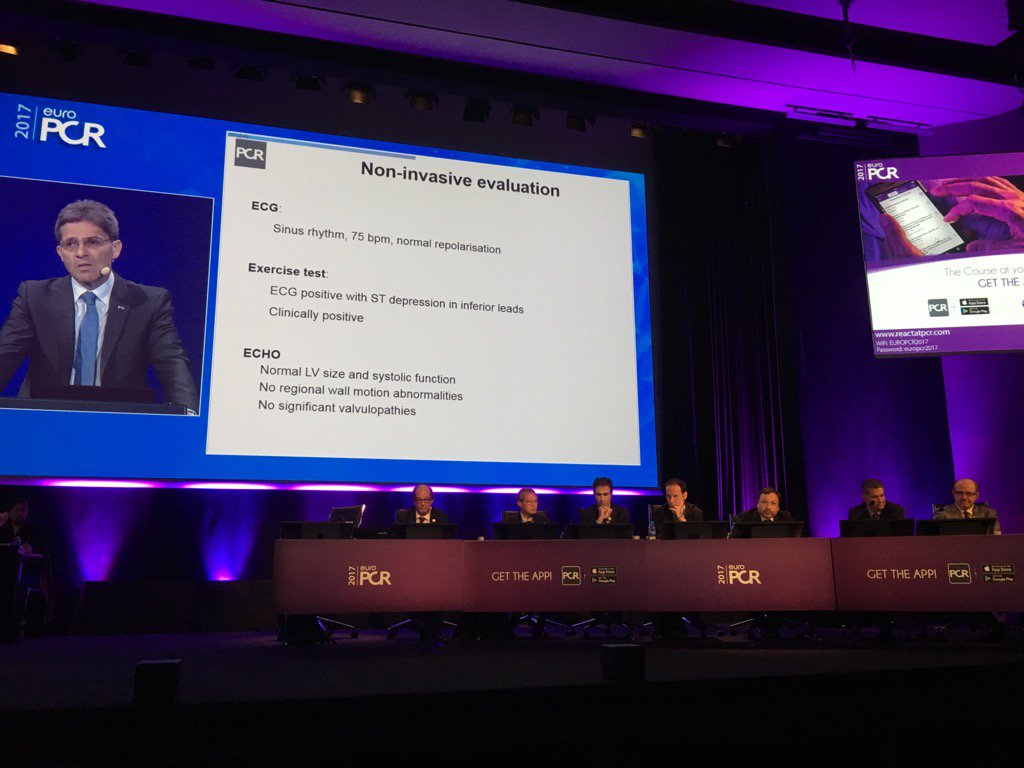 The procedure was transmitted live from San Carlos Clinical University Hospital, in Madrid, Spain, and the operators were Drs. Javier Escaned and Antonio Fernández Ortiz. After the procedure, a general assessment was carried out, with the opportunity to reflect upon diverse matters, such as: the appropriate revascularization method, how to analyze lesions prior procedure, technical issues and outcome assessment.
The delegation was comprised by Drs. Andreas Baumbatch, Ricardo Lluberas, Mario Araya, Fernando Cura, Tian Hai Koh, José Luis Leiva Pons, Luis Nombela, Javierz Escaned, Antonio Fernández Ortiz, Ignacio Cruz González, Marta Kaluzna-Olesky and Ribeiro.
SOLACI is proud to have participated once more of one of the most relevant annual meetings of interventional cardiology in the world. We strongly believe in fostering the exchange of interesting and educational experiences within our area of expertise, to strengthen our network of colleagues throughout the world, promoting and expanding the Latin American practice towards new horizons.
See the complete live case (prior registration).
Patient Characteristics
---
We are interested in your opinion. Please, leave your comments, thoughts, questions, etc., below. They will be most welcome.