Courtesy of the Brazilian Society of Hemodynamics and Interventional Cardiology (SBHCI).
The SeQuent Please paclitaxel-coated balloon provides non-inferior angiographic results when compared with the Xience everolimus-eluting stent for the treatment of in-stent restenosis.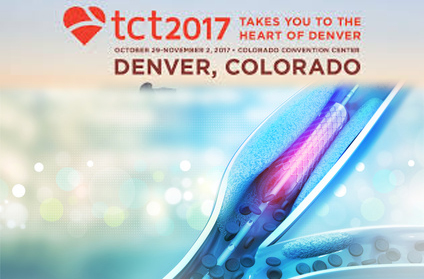 At 6 months, the minimal lumen diameter was 1.71 mm in the drug-coated balloon arm and 1.74 mm in the Xience arm, a difference that met criteria for non-inferiority (p < 0.0001). There were no differences in clinical endpoints, although the study did not have enough statistical for those endpoints.
---
Read also: "Fentanyl in Angioplasty: What Is the Price of More Comfort During the Procedure?"
---
These findings were published simultaneously in the JACC: Cardiovascular Interventions and are concordant with current European guidelines, which provide class IA recommendations for both drug-eluting stents (DES) and drug-coated balloons for the treatment of in-stent restenosis within bare-metal stents (BMS) or DES.
The DARE study was carried out at 8 Dutch centers and enrolled 278 patients with in-stent restenosis (56% had restenosis in a DES). About 60% of patients presented with acute coronary syndrome.
---
Read also: "MitraClip Procedure Can Be Performed without General Anesthesia".
---
DES treatment resulted in a larger minimal lumen diameter and a lower percentage of residual stenosis. Those differences were lost at follow-up by greater late lumen loss in the DES arm (0.45 vs. 0.17 mm; p < 0.001) at the 6-month angiographic follow-up.
Courtesy of the SBHCI.
Original title: A Randomized Comparison of Paclitaxel-Eluting Balloon Versus Everolimus-Eluting Stent for the Treatment of any In-Stent Restenosis: The DARE Trial.
Presenter: José Henriques.
---
We are interested in your opinion. Please, leave your comments, thoughts, questions, etc., below. They will be most welcome.