What is the most appropriate antithrombotic strategy for a patient with atrial fibrillation and coronary artery disease, particularly when admitted with acute coronary syndrome or undergoing coronary angioplasty? This is a question whose answer is still in the works and that literature is addressing dynamically. Whatever we read yesterday may already be out of date today, but the problem remains the same: proper balance between ischemic risk and bleeding risk.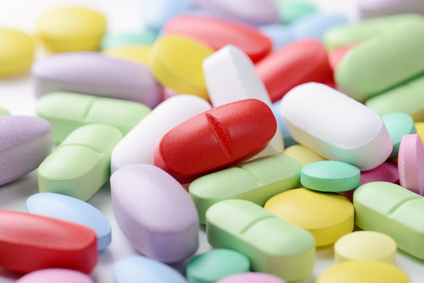 Our information for today (tomorrow, really, because this work is yet to be published) is that the combination of vitamin K antagonists and dual antiplatelet therapy must be avoided at any cost, while the strategy of choice should be anticoagulation through a direct inhibitor plus a P2Y12 inhibitor without aspirin. Such information derives from this meta-analysis that assessed the safety and efficacy of multiple antithrombotic/anticoagulant strategies in over 10,000 patients from 4 randomized studies (WOEST, PIONEER, AF-PCI, RE-DUAL PCI, and AUGUSTUS).

The prevalence of acute coronary syndromes varied among works from 28% to 61%, and the mean age ranged from 70 to 72 years old. Most patients were at high risk for both thromboembolic and bleeding events.

Compared with a regimen of vitamin K inhibitor plus dual antiplatelet therapy, the odds ratio (OR) for major bleeding was 0.58 for vitamin K inhibitor plus P2Y12 inhibitor (without aspirin), 0.49 for direct inhibitor plus P2Y12 inhibitor only, and 0.70 for a direct inhibitor plus conventional dual antiplatelet therapy.

---
Read also: 500 Years after What Might Have Been the Start of Modern Cardiology.
---
No significant differences were observed after conducting the same scheme comparisons, but focusing on ischemic events.

Conclusion
Among all possible schemes, an anticoagulation regime with a direct inhibitor plus a P2Y12 inhibitor without aspirin is associated with less bleeding without a spike in thrombotic events.

The combination of vitamin K inhibitor plus dual antiplatelet therapy should be avoided.

Original Title: Safety and Efficacy of Antithrombotic Strategies in Patients With Atrial Fibrillation Undergoing Percutaneous Coronary Intervention. A Network Meta-analysis of Randomized Controlled Trials.
Reference: Renato D. Lopes et al. JAMA Cardiol. 2019 Jun 19. [Epub ahead of print].

---
We are interested in your opinion. Please, leave your comments, thoughts, questions, etc., below. They will be most welcome.