In recent times, a lot has been said about reducing the duration or intensity of antiplatelet therapy following percutaneous coronary intervention (PCI) regardless initial indications. All evidence in support of these arguments might be failing to show the risk of non-culprit lesion events in patients with acute coronary syndromes (ACS).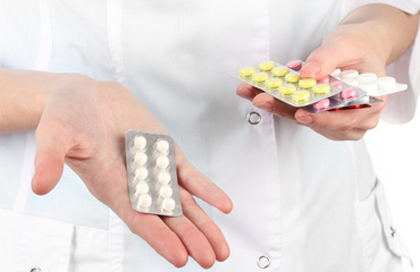 Potent and prolonged antithrombotic therapies could reduce spontaneous thrombotic events (de novo) in addition to reducing complications caused by culprit lesions already being treated after ACS.
The authors of this study recently published in JACC examined the effects of a potent antiplatelet therapy based on time and etiology of recurrent myocardial infarction (MI) and cardiovascular death after PCI for ACS.
The TRITON-TIMI 38 randomized 12844 ACS patients receiving at least one stent to prasugrel vs clopidogrel. MI and cardiovascular death were categorized as: 1) periprocedural, 2) definite or probable stent thrombosis, and 3) spontaneous (non-procedural). Mean follow-up was longer than one year.
---
Read also: A New Molecule to Prevent Contrast-Induced Kidney Injury.
---
Of the events that took place within 30 days of randomization, 584 were procedure related (69%), 126 were caused by stent thrombosis (14.9%) and 136 were spontaneous (16.1%). After 30 days we see an inverse correlation, since only 4,7% of events were related to the procedure, 13.5% were caused by stent thrombosis and 81.8% were spontaneous.
Prasugrel reduced to 50% the incidence of MI and cardiovascular death related to stent thrombosis (1% vs 2.1%; p<0.0001) and also reduced spontaneous events rate significantly (3.9% vs. 4.8%; p=0.012).
---
Read also: ST-Segment Elevation Myocardial Infarction in the Time of COVID-19.
---
It did increase spontaneous major bleeding rate, but not procedural bleeding rate.
Conclusion
Potent and prolonged antiplatelet therapy (aspirin + prasugrel) reduces spontaneous thrombotic events and stent thrombosis after treating the culprit lesion in the context of ACS. Spontaneous events are produced mostly after 30 days, and therefore, the current trend to reduce dual antiplatelet therapy duration must be carefully balanced on a case by case basis.
Original Title: Nonculprit Lesion Myocardial Infarction Following Percutaneous Coronary Intervention in Patients With Acute Coronary Syndrome.
Reference: Benjamin M. Scirica et al. J Am Coll Cardiol 2020;75:1095–106.
---
We are interested in your opinion. Please, leave your comments, thoughts, questions, etc., below. They will be most welcome.