EuroPCR 2023, one of the most important events in interventional cardiology, will be held in Paris, France, on May 16 – 19, 2023.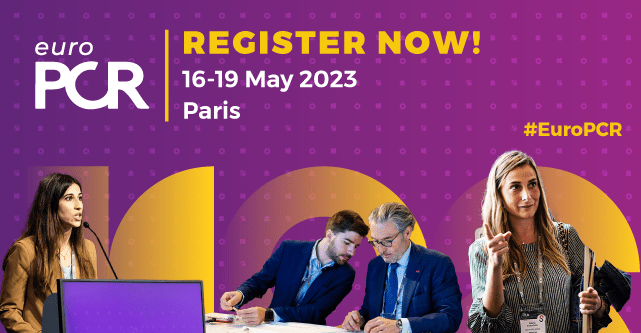 Organized by the European Association of Percutaneous Cardiovascular Interventions (EAPCI), is aimed at interventional cardiologists, heart surgeons, interventional radiology and imaging technicians, nurses and related professionals.
During this dynamic immersive 4-day course, you will find all you need to catch up with the latest in your field, improve your daily practice, your skills, benefit from excellent opportunities to network, and much more.
---
Subscribe to our weekly newsletter
Get the latest scientific articles on interventional cardiology