November 16 and 17, 2023, Good Hope Clinic Auditorium, Lima, Peru!
SOLACI is holding the 47th Regional Sessions (16th Andean Region), at Good Hope Clinic, in Lima, Peru.
The event will be presenting a state of the art scientific program with important national and Latin American guests, who will be sharing their knowledge and experiences throughout two days of intense academic activity.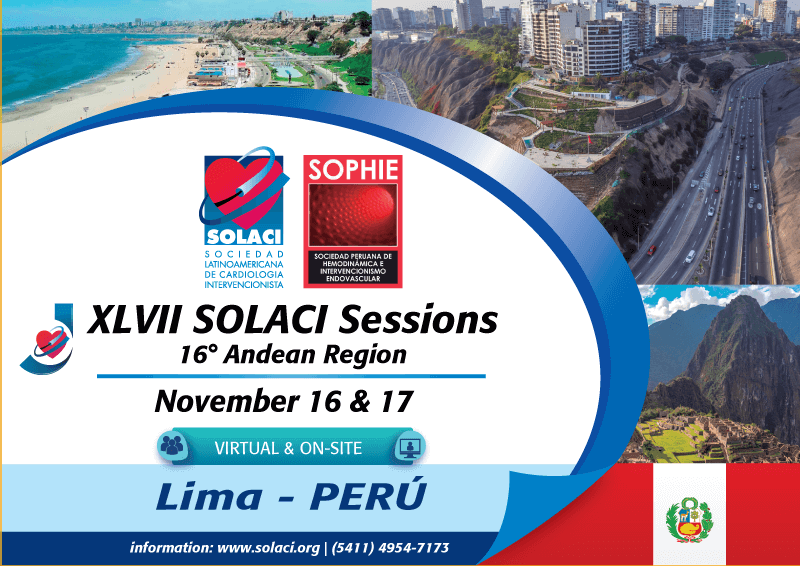 Peru Sessions are organized by SOLACI together with the Peruvian Society of Hemodynamics and Endovascular Interventionism (SOPHIE), and are intended to interventional and clinical cardiologists, hemodynamics nurses and technicians and all those interested in developing and advancing their careers.
We would like to extend our appreciation to the local scientific societies for their invaluable contribution to these sessions which will no doubt allow us to keep building value to improve the health of our patients across Latin America.
Registrations
VALUES
Physicians: USD 100.00
SOPHIE Members: USD 80.00
Nurses and Technicians: USD 40.00
Residents: USD 40.00
Students: USD 30.00
PAYMENT METHOD – BANK TRANSFER OR IN-PERSON REGISTRATION
Dollar account: 00110360560100036019
CCI: 0113600003601956
Name: Sociedad Peruana de Hemodinámica e Intervencionismo Endovascular (Cuenta BBVA)
Send your invoice to marissamercado519@gmail.com
If you have any questions, write to marissamercado519@gmail.com or totrabajos@solaci.org
---
Discover the Scientific Program
---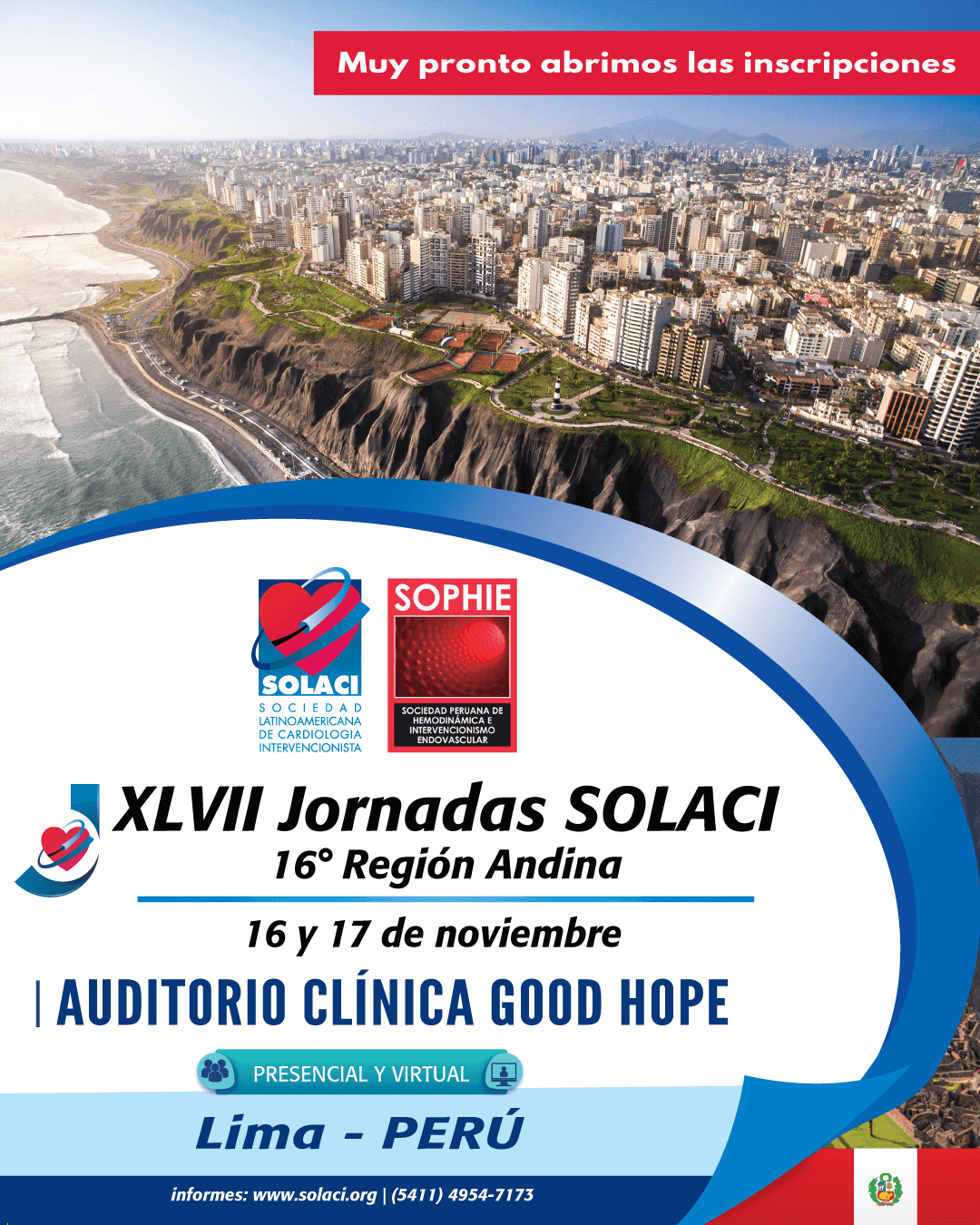 ---
Subscribe to our weekly newsletter
Get the latest scientific articles on interventional cardiology