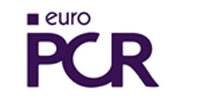 euroPCR 2014.
The most relevant articles and presentations, daily report from the euroPCR 2014 - May, 20 to 23.
Ernesto Torresani, Ricardo Lluberas, Oscar Mendiz, Jorge Belardi,  José Luis Leiva Pons and Fernando Pineda
at the SOLACI@euroPCR Session "Appraisal of new technologies in interventional medicine" held  on Tuesday 20th, in Theatre Havane, under the euroPCR Congress 2014
ORBIT II: atherectomy for heavily calcified lesions
The aim of this study was to evaluate the safety and efficacy of coronary orbital atherectomy system Diamondback to prepare de novo lesions severely calcified to stent implantation. This orbital ...
IBERIAN: appendage occlusion registry
The aim of this study was to observe the rate of thromboembolic and hemorrhagic events in a period of 2 years in 167 patients undergoing appendage occlusion with Amplatzer device. Appendage ...
SOURCE XT: Results at 2 years of SAPIEN XT valve
Multicenter prospective study included 2688 patients with a mean age of 81.4 years and 20.5 EuroScore. The all-cause mortality at 2 years was 27.7% (31.5% SOURCE study). The incidence of stroke at 2 ...