Courtesy of SBHCI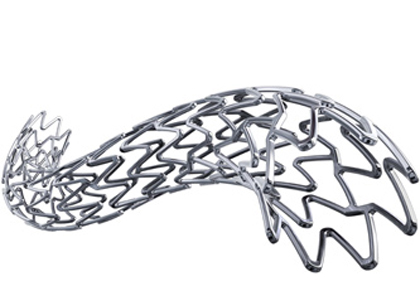 Diabetic patients have worse evolution after coronary PCI. Drug eluting stents with bioresorbable polymers were designed to facilitate arterial healing, and reduce inflammation and late and very late thrombosis risk.
This sub-study of diabetic EVOLVE II patients presents the 3 year outcomes of the SYNERGY stent.
The EVOLVE II included 1684 patients with ≤3 lesions in one or two native arteries with a lesion length of ≤34 mm and a reference diameter of ≥2.25 mm and ≤ 4.0 (the study excluded left main, CTO, vein grafts, instent restenosis and ST elevation MI).
Of the total number of patients, 846 received the SYNERGY stent, and 838 the PROMUS Element Plus stent.
Primary end point (cardiovascular death, vessel related MI, and target vessel revascularization) saw a 12.2% incidence in diabetic patients, which is comparable to the 10.8% of the general population, despite 30% of diabetic patients were insulin-dependent.
It is worth mentioning that 44% of diabetic patients were still on antiaggregants at 3 year follow up.
Conclusion
The 3 year outcomes reinforce the evidence in favor of the use of the SYNERGY stent in diabetic patients.
Courtesy of la SBHCI
Original Title: Outcomes after PCI with a bioresorbable polymer- coated, everolimus-eluting coronary stent in patients with diabetes: three-year results from the EVOLVE II Diabetes Substudy.
Presenter: Martine Gilard.
---
We are interested in your opinion. Please, leave your comments, thoughts, questions, etc., below. They will be most welcome.