According to this study simultaneously presented at the European Society of Cardiology Congress 2017 and published in the New England Journal of Medicine, routinely providing supplemental oxygen therapy to patients without hypoxemia with suspected acute myocardial infarction did not result in a reduction in the 1-year risk of all-cause mortality when compared with patients receiving ambient air.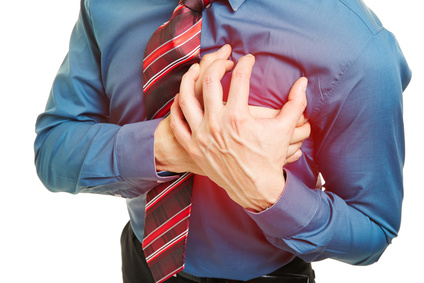 There was no benefit of oxygen therapy in any of the prespecified subgroups, including patients with confirmed ongoing infarction. The extent of myocardial injury (as assessed by cardiac troponin T levels) was no different between patients who received oxygen and those who received ambient air.
According to the authors of this study, there was initial resistance from physicians to omitting the provision of oxygen to patients with suspected infarction, despite the absolute lack of evidence supporting such strategy. The provision of oxygen is most likely one of those things that we keep doing because it has always been done. The use of supplemental oxygen is recommended by clinical practice guidelines, mostly based on expert opinion.
---
Read also: "CTO in patients with acute myocardial infarction increases long term mortality".
---
To address this question, the study assessed 6629 patients enrolled in the SWEDEHEART registry who were admitted within 6 hours from the onset of symptoms suggestive of acute myocardial infarction, with an oxygen saturation higher than 90% and electrocardiogram findings suggestive of ischemia. Patients were randomized to 6 L/min of oxygen for 6 to 12 hours or ambient air.
At 1 year, the rate of all-cause death was 5.0% for patients randomized to oxygen and 5.1% for patients treated with ambient air (p = 0.80). There was no difference as regards combined endpoints either.
---
Read also: "Primary angioplasty and multivessel lesions: how should we proceed?"
---
The priority should be getting these patients as quickly as possible to the catheterization laboratory rather than wasting time with supplemental oxygen if ambient air provides adequate saturation.
European guidelines were updated recently (2017) and supplemental oxygen is recommended only when saturation drops below 95%.
Original title: Oxygen Therapy in Suspected Myocardial Infarction.
Presenter: Hofmann R.
---
We are interested in your opinion. Please, leave your comments, thoughts, questions, etc., below. They will be most welcome.