A large study conducted in 19 countries has found that a policy of restrictive red-cell transfusion during cardiac surgery is just as safe and effective as more liberal policies.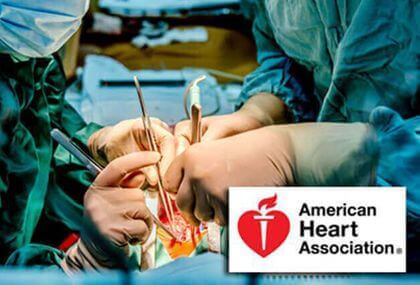 TRICS III enrolled 5243 patients and was presented at the American Heart Association (AHA) Scientific Sessions and published simultaneously in the New England Journal of Medicine (NEJM). Patients were randomized to a restrictive protocol (start transfusion if hemoglobin levels <7.5 g/dL, starting at the time of anesthesia induction) or a liberal protocol (start at hemoglobin <9.5 g/dL in the operating room or <8.5 g/dL in the recovery ward).
---
Read also: "Study Confirms Lead Shields Protect Cath Lab Staff from Radiation Exposure".
---
The primary composite endpoint (death, infarction, renal failure requiring dialysis, or stroke) was reached by 11.4% of patients in the restrictive group vs. 12.5% in the liberal group.
Secondary endpoints such as ICU length of stay, infection, ventilation days, and acute renal failure, among others, were no different between strategies either.
---
Read also: "Though on the Rise, the Transradial Approach to Primary PCI Remains Underused".
---
TRICS III provides evidence that a restrictive red-cell transfusion strategy is effective and safe.
Original title: Restrictive Liberal Red-Cell Transfusion for Cardiac Surgery.
Reference: Mazer CD et al. N Engl J Med. 2017;Epub ahead of print.
---
We are interested in your opinion. Please, leave your comments, thoughts, questions, etc., below. They will be most welcome.