During SOLACI's coverage of the TCT 2017 Congress in Denver, Colorado, we already mentioned some of the outcomes of this study that has arrived to revolutionize clinical practice, given the differences between its results and those of the classic SHOCK trial, which has marked for almost 20 years the treatment strategy for patients with infarction complicated by cardiogenic shock.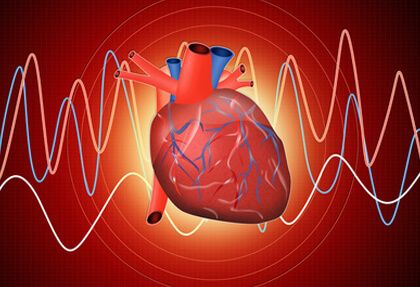 Early revascularization can effectively reduce mortality for patients with acute myocardial infarction and cardiogenic shock. The problem is that almost 80% of these patients suffer from multivessel disease. The importance of performing immediate angioplasty in major non-culprit lesions has become controversial since the publication of the SHOCK trial, and that resulted in the design of the new CULPRIT-SHOCK trial.
---
Read also: "It is justified to use distal protection filter in venous bridges?"
---
However, immediate multivessel angioplasty might pose an increased risk for complications in vessels with baseline TIMI III flow, as well as volume overload, renal impairment, etc.
Contemporary non-randomized studies talked about lower short-term mortality rates obtained by only treating the culprit artery, despite shock.
---
Read also: "CULPRIT-SHOCK Results Will Transform Guidelines and Clinical Practice".
---
European guidelines contain a recommendation to consider immediate angioplasty of all lesions in patients with cardiogenic shock. US guidelines are not as specific, but they consider that it is appropriate to perform immediate full angioplasty in this extreme-risk patient population after treating the culprit lesion.
The Culprit Lesion Only PCI versus Multivessel PCI in Cardiogenic Shock (CULPRIT-SHOCK) trial was designed to test the hypothesis of angioplasty of the culprit lesion only, with the option of staged revascularization of nonculprit lesions, versus immediate full revascularization.
In this multicenter trial, researchers randomized 706 patients who had multivessel disease, ongoing acute myocardial infarction, and cardiogenic shock to undergo angioplasty of the culprit lesion only, with the option of staged revascularization of nonculprit lesions, or immediate multivessel angioplasty.
---
Read also: "Fentanyl in Angioplasty: What Is the Price of More Comfort During the Procedure?"
---
At 30 days, the composite primary endpoint had occurred in 45.9% of all patients in the culprit-lesion-only angioplasty group vs. 55.4% of all patients in the multivessel angioplasty group (relative risk [RR]: 0.83; 95% confidence interval [CI]: 0.71 to 0.96; p = 0.01).
Unexpectedly, the risk for death in the combined endpoint (RR: 0.84; 95% CI: 0.72 to 0.98; p = 0.03) was higher than the risk for renal failure (RR: 0.71; 95% CI: 0.49 to 1.03; p = 0.07).
The time to hemodynamic stabilization, the duration of treatment with inotropes or vasopressors, the levels of troponin T, and the rates of bleeding and stroke did not differ significantly between the two groups.
Conclusion
In patients with multivessel disease and acute myocardial infarction complicated with cardiogenic shock, the 30-day risk of a composite of death or renal failure leading to dialysis was lower among those who initially underwent angioplasty of the culprit lesion only than among those who underwent immediate angioplasty of all lesions.
Original title: PCI Strategies in Patients with Acute Myocardial Infarction and Cardiogenic Shock.
Reference: H. Thiele et al. N Engl J Med. 2017 Dec 21;377(25):2419-2432.
---
We are interested in your opinion. Please, leave your comments, thoughts, questions, etc., below. They will be most welcome.