This work compared the safety and efficacy of angioplasty with thin-strut (80 µm) sirolimus-eluting stents with a cobalt chromium structure (Ultimaster) vs. thick-strut (120 µm) biolimus-eluting stents with a cobalt chromium structure (Nobori).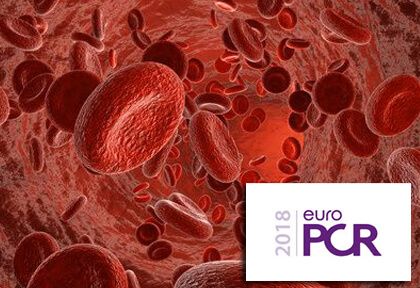 This study compared two prospective multicenter single-arm registries: e-Ultimaster and NOBORI 2. The Ultimaster Registry included over 37,000 patients in 4 continents, while the NOBORI 2 Registry included over 3000.
After a 1-year follow-up, patients who received an Ultimaster stent presented lower rates of acute myocardial infarction (1.2 vs. 2.2%; p < 0.01), target-lesion failure (3.2 vs. 4.1%; p = 0.02), and vessel-treatment failure (3.8 vs. 4.9%; p = 0.004) compared with patients treated with a Nobori device.
---
Read also: EuroPCR 2018 | Consistent CTO Study: Rechanneling with Current Techniques and SYNERGY Stents.
---
There were no differences as regards clinical endpoints (6.0% vs. 6.7%; p = 0.15) or stent thrombosis at one year (0.6% vs. 0.7%; p = 0.48).
These results show potential benefits of thin-strut stents with faster polymer absorption.
Original title: A Comparison Between Thin and Thick DES Implantation in Patients with Coronary Artery Disease: One-Year Clinical Outcomes of Two International Registries.
Presenter: F. Kauer.
---
We are interested in your opinion. Please, leave your comments, thoughts, questions, etc., below. They will be most welcome.