This observational study included 231 patients from 6 sites who presented chronic total occlusions and underwent rechanneling procedures using currently available techniques, which were successful in 90% of all cases (210 patients). All patients who underwent successful rechanneling received a SYNERGY stent and most of them underwent intravascular ultrasound (90.5%). There was only 1 patient lost to clinical follow-up at one year, while 188 underwent additional follow-up by angiography.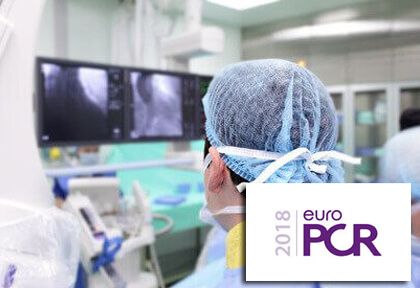 The primary endpoint, target-vessel failure, occurred in 5.2% of patients, while 10% experienced major adverse cardiac events (MACE). Diabetes was the main predictor for MACE (p = 0.004).
Upon analysis, more complex lesions approached through dissection and reentry, which required longer stents, were associated with higher rates of target-vessel revascularization (10% vs. 3.7%; p = 0.042). Rechanneling success was associated to substantial improvement in quality of life at 12 months.
Original title: The Consistent CTO Study -Conventional Antegrade Versus Sub-Intimal SYNERGY Stenting in Chronic Total Occlusions.
Presenter: Simon Walsh.
---
We are interested in your opinion. Please, leave your comments, thoughts, questions, etc., below. They will be most welcome.