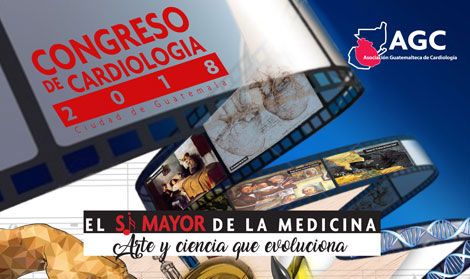 We have the pleasure to announce SOLACI will be taking part in the Annual Meeting of the Guatemalan Cardiology Association with a joint symposium chaired by doctors Alfaro Marchena Noriega (Panama) and Francisco Somoza (Honduras).
The event will be held on Thursday the 4th of October 2018, from 3 to 5:30 pm, at Camino Real Hotel in Guatemala City, and will be discussing the following topics:
Coronary Intervention in Elderly Patients

TAVR State of the Art

Hybrid Coronary Revascularization: how feasible is it?

Interesting Cases: percutaneous intervention with different comorbidities
AGC Cardiology Congress will take place on October 4 and 5, at the Westin Camino Real Hotel in Guatemala City.