This study was simultaneously presented at TCT and published at JACCE, and it aims at showing the one-year outcomes of this new TAVR device, though follow-up is at 5 years.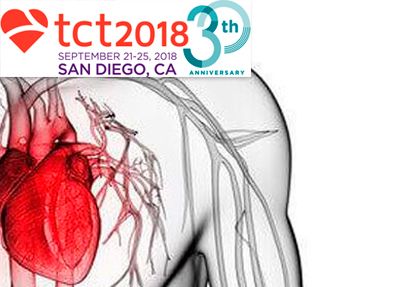 Primary end point was all cause mortality and secondary end points included clinical and echocardiographic events.
With a total 941 patients (82,4 ± 5,9 years, 65,7% women, STS 5,8%) from Europe, Australia and Canada, researchers observed 12.1% mortality rate, 6.6% cardiovascular mortality, 2.2% stroke and 2.5% acute myocardial infarction.
Mean transvalvular gradient and valve area resulted 8.6 mmHg and 1.75 cm², respectively.
---
Read also: TCT 2018 | NEOPRO: A Registry for Acurate neo and Evolut PRO.
---
Moderate to severe paravalvular leak was 2.6% and pacemaker rate at one year was 21.3%. All patients improved functional class and quality of life.
Original title: One-Year Outcomes with a Self-Expanding, Repositionable Transcatheter Heart Valve in Severe Aortic Stenosis Patients: PORTICO-I.
Presenter: Lars Sondergaard.
---
We are interested in your opinion. Please, leave your comments, thoughts, questions, etc., below. They will be most welcome.