Hopes were raised high by the ARTS study, when set to show the benefit of bilateral internal mammary arteries (BIMA) during coronary artery bypass graft surgery compared over the use of a single internal mammary artery (SIMA) at 10 year follow up, but only one sub-study was able to show an advantage over radial grafts.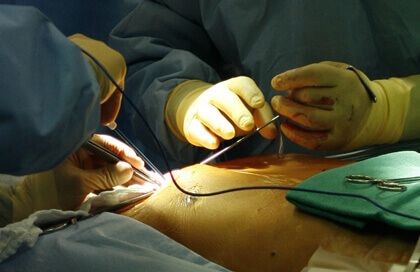 Similarly, hopes were raised high by the long-term benefits of off-pump versus on-pump coronary artery bypass grafting (CABG), with a list of potential benefits that got longer and longer by the minute that has only led to disappointment. Nothing has changed in the CABG scene for years, and though it is still an excellent revascularization strategy for many patients, it has reached a plateau and there are no further studies to broaden our horizon.
And even though cutting-edge stents come out day after day, these also appear to be reaching a plateau. All new devices, despite their many theoretical advantages, have at best been shown non-inferior when compared against the gold standard (the everolimus eluting stent), let alone compared against bioresorbable scaffolds.
---
Read also: Practical Management of Coronary Perforations.
---
The present study compared long term survival and morbidity after on pump and off pump CABG.
Mandatory clinical and administrative registries were linked to identify patients who underwent CABG between 2005 and 2011, by surgeons who had performed at least 100 off-pump or on-pump CABG operations (to meet expert operator criterion). Survival, stroke, myocardial infarction, repeat revascularization, and new dialysis requirement were analyzed using propensity score and other methods. Median follow-up was 6.8 years.
During this period, out of 42570 patients undergoing CABG, 6950 off pump and 15295 on pump patients met inclusion criteria.
---
Read also: How to predict post TAVR quality of life in "real world" patients.
---
Off pump CABG was associated to higher mortality (33.4% vs. 29.6% at 10 years; HR: 1.11; CI 95%: 1.04 to 1.18; p=0.002) compared against on pump. In addition, off pump CABG was associated to more chances of incomplete revascularization (15.7% vs. 8.8%; p<0.001), which resulted a mortality predictor at long term (HR: 1.10; CI 95% CI: 1.03 to 1.17; p=0.006) and new revascularization rate also resulted higher (15.4% vs. 14.0% at 10 years; HR: 1.17; CI 95%: 1.01 to 1.37; p=0.048).
There were no differences in stroke, acute myocardial infarction or new dialysis.
Conclusion
Off pump CABG was associated to higher incomplete revascularization, higher new revascularization rate and higher mortality at 10 years, compared against on pump CABG. These data suggest on pump CABG might be the appropriate choice for most patients undergoing myocardial revascularization surgery.
Original title: Long-Term Outcomes After Off-Pump Versus On-Pump Coronary Artery Bypass Grafting by Experienced Surgeons.
Reference: Joanna Chikwe et al. J Am Coll Cardiol 2018;72:1478–86.
---
We are interested in your opinion. Please, leave your comments, thoughts, questions, etc., below. They will be most welcome.
(Visited 3 times, 3 visits today)