SOLACI's Interventional Women in Latin American Group (Grupo de Mujeres Intervencionistas en Latinoamérica, Grupo MIL), led by its Director, Carla Agatiello, will participate in a Think Tank organized by Women as One, next Saturday, May 25th, at Westin Paris Vendôme Hotel in France.
The aim of this meeting is to foster and facilitate the inclusion of female talent in cardiology worldwide, and to reflect upon existing gender disparity and inequalities in the initial steps of a career in cardiology. This will be achieved through different discussion panels on the main issues faced by women for their career development.
The aforementioned event will feature world-class experts such as Dr. Marie-Claude Morice, Dr. Roxana Mehran, and Dr. Rebecca Ortega (co-founders of the Women as One initiative). The current president of the European Society of Cardiology, Dr. Barbara Casadei, and a UN Women representative, Dr. Angela Mass, will also be present.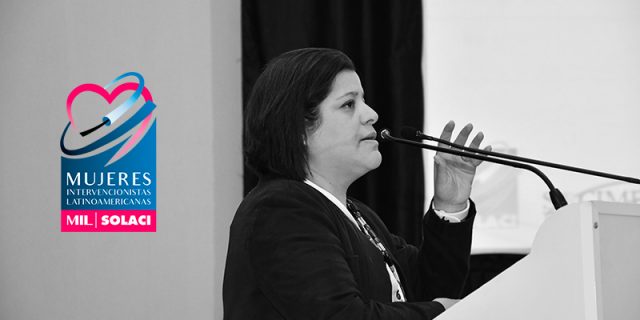 On behalf of SOLACI, Dr. Carla Agatiello (Head of the Interventional Women in Latin American Program) will take part on a panel on recruitment and training, presenting the results from the EAPCI Women Committee survey on "Motivations for and barriers to choosing an interventional cardiology career path in Latin America". As part of her presentation, she will also analyze the reasons behind the currently scarce number of female interventional cardiologists.
Another SOLACI representative will be Dr. Alfonsina Candiello, SOLACI Coordinator for the Stent Save a Life Argentina program.
SOLACI is proud to take part in this activity and encourages the Latin American medical community to continue reflecting upon these significant issues so as to achieve a just and equitable professional environment.
Find the program for this event HERE
---