Cost and time are the two main enemies of intravascular imaging, but lack of expertise may also play a role.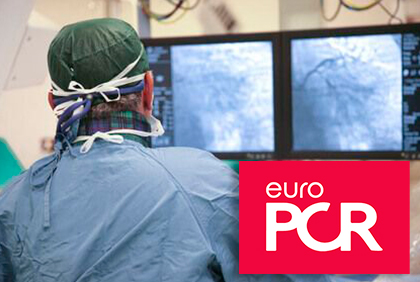 A new European Association of Percutaneous Cardiovascular Interventions (EAPCI) expert consensus statement released at EuroPCR 2019 argues that there is a need for more use of intracoronary imaging in settings of acute coronary syndromes and ambiguous coronary angiography findings, in order to guide interventions based on plaque characteristics.
Procedural time and costs are often cited as barriers to higher use of intravascular ultrasound (IVUS) or optical coherence tomography (OCT) imaging, but experts consider that the biggest barrier is likely the lack of operator expertise in interpreting imaging results.
This new document follows a "Part 1" presented and published at EuroPCR last year, clarifying that the use of intracoronary imaging enhances patient selection and procedural optimization. Part 2 was presented yesterday at EuroPCR, simultaneously published in the European Heart Journal, and endorsed by many scientific societies worldwide.
---
Read also: EuroPCR 2019 | REVELATION: Drug Coated Balloons in ST Elevation MI.
---
The latest European guidelines for myocardial revascularization upgraded the recommendations for OCT to class IIa for the optimization of stent placement, thus matching the recommendation for IVUS in this context. IVUS can also be considered for the assessment of lesion severity for left main coronary artery lesions (class IIa), and both IVUS and OCT should be considered for the detection of mechanical problems leading to restenosis (class IIa).
More evidence in support of intracoronary imaging emerged between EuroPCR editions. The ULTIMATE study, presented at TCT 2018, showed a 2.5% absolute reduction in the risk of target vessel failure among patients who underwent DES implantation guided by IVUS vs. angiography alone.
Intracoronary imaging is not merely a procedural tool during stent implantation, but also a means to better understand plaque morphology and its composition, and detect culprit lesions and markers of vulnerability.
Original Title: Clinical use of intracoronary imaging. Part 2: acute coronary syndromes, ambiguous coronary angiography findings, and guiding interventional decision-making: an expert consensus document of the European Association of Percutaneous Cardiovascular Interventions.
Reference: Johnson T et al. Eur Heart J. 2019; Epub ahead of print.
---
We are interested in your opinion. Please, leave your comments, thoughts, questions, etc., below. They will be most welcome.