The XXXVIII Regional SOLACI Sessions in Bolivia were an extremely successful scientific event. Renowned specialists in hemodynamics from all over Latin America presented their works and shared their knowledge in an event characterized by the utmost respect and comradeship.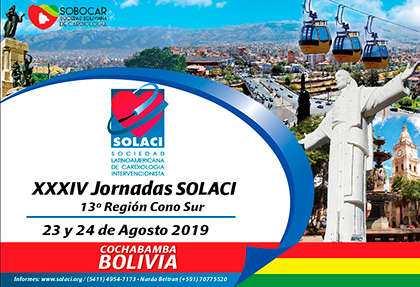 That is the reason why we share below those presentations, thanking these professionals for their contribution to our mission: boosting the development of interventional cardiology in Latin America.
See the 2019 Bolivia Sessions highlighted presentations below
Dr. Ricardo Coloma Araniya | "Paciente con FA + PCI Actualización".
Dr. José María Hernández | "Tratamiento de la Estenosis Aórtica Grave en 2019".
---
We are interested in your opinion. Please, leave your comments, thoughts, questions, etc., below. They will be most welcome.