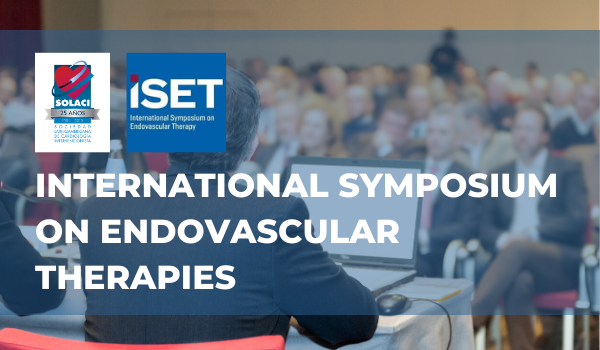 The International Symposium on Endovascular Therapies will take place from January 22nd to January 25th, 2020, in Hollywood, United States. This is an important event centered around endovascular therapies featuring over 100 faculties and 15 live cases, addressing different topics, such as critical lower limb ischemia, peripheral vascular disease, advanced venous interventions, and peripheral and aortic aneurysms.
Thanks to the joint collaboration of ISET and SOLACI, we are offering a SOLACI-members exclusive 400-dollar discount on the registration fee for this event (only valid for new registrations).
To access this benefit, send an e-mail to administracion@solaci.org or jornadas@solaci.org with the subject "Descuento ISET 2020 | Miembro SOLACI" [ISET 2020 Discount | SOLACI Member]. We will send you a discount code right away.
You should enter that code in the ISET registration section.
Register HERE
More information on this event HERE
---
We are interested in your opinion. Please, leave your comments, thoughts, questions, etc., below. They will be most welcome.