Low grade inflammation shown by elevated plasma concentrations of high-sensitive C-reactive protein are a risk factor for coronary artery disease (CAD) patients. There is also evidence to support low grade inflammation could be related to higher risk of cancer.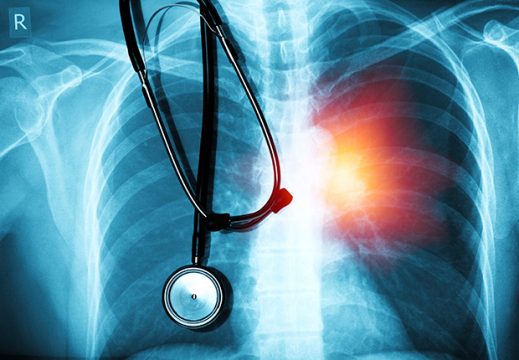 This prospective study evaluated the relation between low grade systemic inflammation and the risk of cancer in patients with stable CAD.
It included 7178 patients with stable CAD patients and ≤10 mg/l plasma concentration of C reactive protein followed up for 8.3 years.
The concentration of C reactive protein was associated to cancer risk (HR 1.35; CI 95% 1.10 to 1.65). This was especially true for lung cancer, regardless histopathological subtype, C reactive protein levels tripled the risk of cancer (HR 3.39; CI 95% 2.02 to 5.69).
---
Read also: Skipping Breakfast and Cardiovascular Risk.
---
Incidence of epithelial neoplasms, especially squamous cell neoplasms, were related to CRP concentration.
There was no effect change between smokers and ex-smokers, regardless how long had passed since they stopped smoking.
Conclusion
Low grade chronic inflammation measured by C reactive protein concentration ≤10 mg/l in stable CAD patients increase the risk of cancer, especially lung cancer.
Original Title: The relation between systemic inflammation and incident cancer in patients with stable cardiovascular disease: a cohort study.
Reference: Cilie C. van't Klooster et al. European Heart Journal (2019) 40, 3901–3909.
---
We are interested in your opinion. Please, leave your comments, thoughts, questions, etc., below. They will be most welcome.