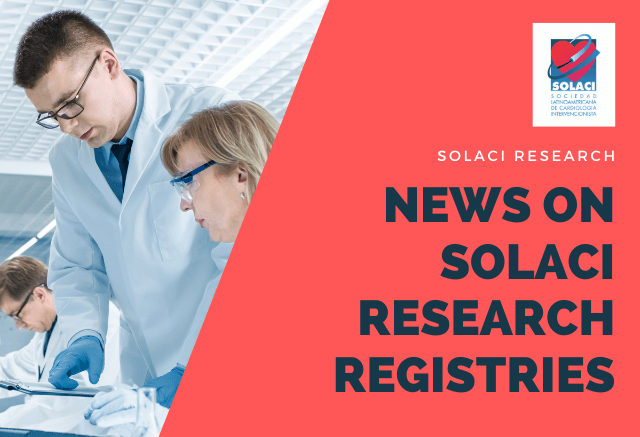 SOLACI Research Continues to Consolidate its Investigation Registries | REDCAP SOLACI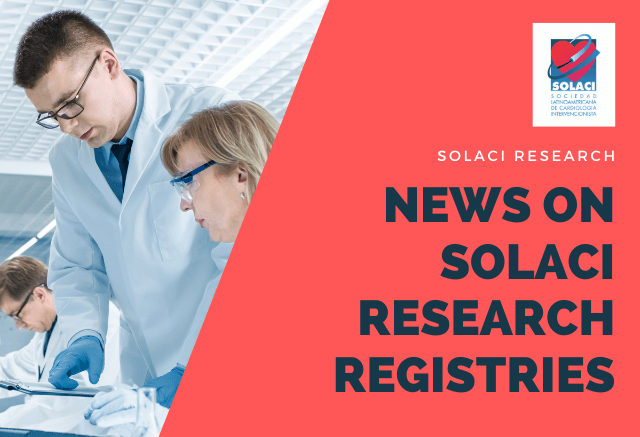 The Latin American Society of Interventional Cardiology has decided to hire the REDCap database platform to keep developing their research registries.
In this regard, SOLACI's Research Department continues to advance its mission of building clinical research lines to gather reliable information, which will allow us to define better therapeutic behaviors to adress the treatment of the different cardiovascular diseases in Latin America.
At present, SOLACI Research is actively working on 3 registries.
⚡ LATAM Bif Registry, carried out together with the Latin American Bifurcations Club, to assess the reality of coronary bifurcation treatment in Latin America,
⚡ SOLACI Peripheral Registry.
⚡ LATAM TAVI Registry.
Should you want to take part in any of SOLACI's Registries, or should you wish to participate as a collaborator of the research departments, please write to research@solaci.org.
Let's continue to strengthen the development of interventional cardiology in the region!
---
[sc name="form_eng"][/sc]