A new analysis from the CANTOS trial shows that individuals who initially respond to canakinumab benefit the most from this new drug as regards cardiovascular events.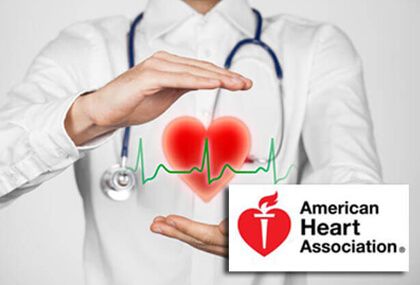 This sub-analysis presented at the American Heart Association 2017 Scientific Sessions and simultaneously published in the Lancet showed that the magnitude of the reduction in C-reactive protein following a single dose of canakinumab can identify the patients who will benefit the most from this therapy.
---
Read also: "CANTOS: Anti-inflammatory Drug Canakinumab Seems to Reduce CV Events".
---
Patients with a previous infarction and elevated levels of C-reactive protein who achieve a concentration of less than 2.0 mg/L after the administration of this monoclonal antibody that targets inflammatory pathways have a 25% reduction in the risk of infarction, stroke, and death when compared with individuals treated with a placebo.
Patients who, after drug administration, continue with C-reactive protein levels ≥2 mg/L do not experience any benefit from this treatment.
Canakinumab targets interleukin-1β, a cytokine that is involved in the inflammatory response and the development of atherothrombotic plaque, due to its potential procoagulant activity, promoting monocyte and leukocyte adhesion to endothelial cells, and promoting the release of growth factors for smooth-muscle cells.
---
Read also: "NCDR ACTION Registry: Anticoagulated Patients with No Higher Risk of Bleeding in Emergency Procedures".
---
The outcomes of CANTOS, including 10,061 patients, had been presented at the European Society of Cardiology Congress 2017 in Barcelona Now, at the AHA Congress, researchers presented the sub-analysis of biologic responders.
Original title: Relationship of C-Reactive Protein Reduction to Cardiovascular Event Reduction Following Treatment with Canakinumab: A Secondary Analysis from the CANTOS Randomized Controlled Trial.
Reference: Ridker PM et al. Lancet. 2017;Epub ahead of print.
---
We are interested in your opinion. Please, leave your comments, thoughts, questions, etc., below. They will be most welcome.