The frequency of bicuspid aortic valves (BcAV) are around 1%, but in 60+ patients it is associated to severe aortic stenosis.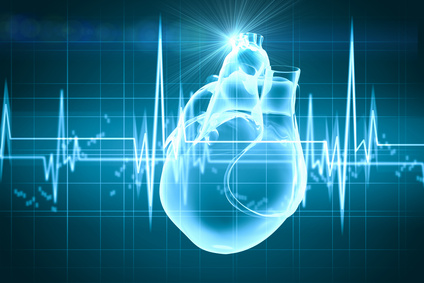 Even though surgery is the standard treatment, TAVR is the "off label" indication in high risk patients.
BcAV presents differences with tricuspids given that it is more elliptic, has asymmetric calcification and more unequal cusps. This creates a bigger challenge when performing TAVR.
The meta-analysis included 13 studies with a total 758 patients.
---
Read also: Bicuspid Aortic Valve: Considerations for a Successful Procedure.
---
Safety end point at 30 days (SEP) was defined as the presence of all-cause mortality, life threatening hemorrhage, stage 2 or 3 kidney injury, coronary obstruction requiring intervention, major vascular complication or valve dysfunction requiring balloon valvuloplasty, surgery or a new valve.
Mean age was 77.3 years, STS was 5, EurosScorelog 16.1%; aortic valve area was 0.66 cm2, and mean gradient was 51 mm Hg.
At CT, annulus ellipse index was 1.24. Bicuspid valve area was type 0 in 16.1%, type I in 45.3%, type II in 3.8% and the rest were undetermined or functional.
---
Read also: Tricuspid and Bicuspid Valves Present More Coincidences Than Expected.
---
Most used approach was the transfemoral (82%), followed by transapical, trans subclavian, transaortic y transcarotid.
Most used valve was Edwards Sapiens (51%) followed by CoreValve (46%), Lotus and Venus MediTech.
Implantation success was 95% (CI 90.2% to 98.5%), paravalvular leak moderate to severe was 12.2% (95% CI 3.1% to 24.7%) and the presence of major complications (including annulus rupture, valve malapposition and need of second valve) was very low.
---
Read also: Transcatheter Reduction or Surgery for Paravalvular Leak Repair?
---
At 30 days, EPS failure was 16.6%, mortality 3.6%, need of pacemaker implantation 17.9%.
Cardiac death, life threatening hemorrhage and major vascular complications rates were low. 
Conclusion
This analyzis suggests that TAVR in patients with bicuspid valves is not associated to higher mortality. The incidence of paravalvular leak and the need of definite pacemaker is increased, compared to tricuspid undergoing TAVR. We should weigh these potential complications against the benefits of TAVR in bicuspid valve patients at high risk for aortic valve replacement surgery.
Commnet
This is the largest analyzis on this matter published so far, and it shows that is feasible and safe to perform TAVR in bicuspid aortic valves (as long as it is done by trained teams and operators), seeing as there is not increase in mortality or stroke, compared against tricuspid valves.
The downside is increased risk of definite pacemaker and more moderate to severe paravalvular leak. The latter can have an impact in long term prognosis, since patients are usually younger.
The development of new valves meant to solve this congenital anomaly will certainly reduce both complications, especially taking into account the fact that the treated population is increasingly younger and therefore at much lower risk.
Gentileza del Dr. Carlos Fava.
Original title: Trancatheter aortic valve replacement for stenotic bicuspid aortic valves: Systematic review and meta-analysis of observational studies.
Reference: Gautam Reddy, et al. Catheterization Cardiovasc Interv 2018;91:975-983
---
We are interested in your opinion. Please, leave your comments, thoughts, questions, etc., below. They will be most welcome.