Aspirin failed to reach the primary endpoint in a population that was at risk of experiencing cardiovascular disease. However, something that a short time ago seemed obvious could not be proved by randomizing 12,000 patients.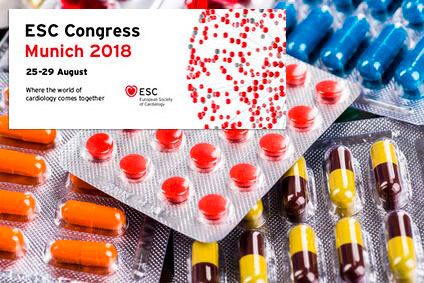 The ARRIVE trial, presented at the European Society of Cardiology (ESC) Congress 2018 and simultaneously published in The Lancet, joins the ASCEND trial and together force aspirin against the ropes as regards the primary prevention setting.
The role of aspirin in the secondary prevention of coronary disease and stroke, as well as in the setting of acute myocardial infarction or stroke, is not under discussion, but its use for primary prevention is another thing entirely.
The ARRIVE trial sought to establish the safety and efficacy of enteric-coated aspirin 100 mg/day vs. placebo in 12,546 patients whose risk of experiencing cardiovascular events at 10 years was moderate (between 10 and 20%).
---
Read also: Highlights from EuroPCR 2018.
---
At 60 months, the observed event rate was 9%, considerably less than the anticipated 17%. While different scores placed this population in the moderate risk category, it behaved as a low risk population, given the event rate below 10%.
For the primary endpoint (occurrence of cardiovascular death, infarction, unstable angina, stroke, or transient ischemic attack), there were no significant differences between the groups randomized to aspirin or placebo (4.29% vs. 4.48%; hazard ratio [HR]: 0.96; 95% confidence interval [CI]: 0.81-1.13).
---
Read also: Highlights from ACC 2018.
---
The rate of gastrointestinal bleeding was low, less than 1%, but twice as high in the aspirin group; in consequence, this small absolute difference becomes a statistically significant difference in over 12,000 patients.
Original title: Use of Aspirin to Reduce Risk of Initial Vascular Events in Patients at Moderate Risk of Cardiovascular Disease (ARRIVE): A Randomised, Double-Blind, Placebo-Controlled Trial.
Reference: Presented by J. Michael Gaziano at the European Society of Cardiology 2018 Congress and simultaneously published in The Lancet. 2018;Epub ahead of print.
---
We are interested in your opinion. Please, leave your comments, thoughts, questions, etc., below. They will be most welcome.