Recent studies show the potential damaging effect of supplemental oxygen in the context of acute stroke and myocardial infarction. Experts now say that it should not be used in patients with >92% oxygen saturation.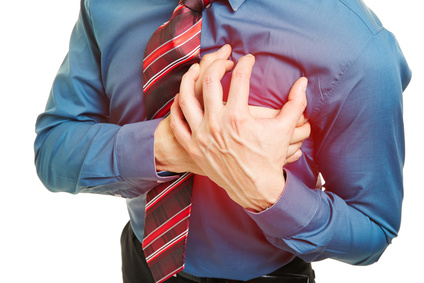 These guidelines have looked into the most recent studies, including the DET02X-AMI, which suggest supplemental oxygen therapy could increase mortality in acute myocardial infarction patients with normal oxygen saturation.
Until recently, oxygen administration was regarded as basic standard of care in acute patients; in fact, up to 25% of patients admitted to the ER receive oxygen. Clinicians prescribe oxygen to many stroke patients with no hypoxemia and to nearly all MI patients.
---
Read also: Safety of Combining New Anticoagulant Agents and Dual Antiplatelet Therapy.
---
In 2017, following the DET02X-AMI, the European Society of Cardiology guidelines suggested lowering saturation limit from <95% to <90% in MI patients.
The American Heart Association (AHA) together with the Stroke Association, recommended maintaining saturation over 94% in patients with ischemic stroke. AHA guidelines for MI had not been updated since 2013, but they did recommend using oxygen only with <90% saturation, cardiac failure or dyspnea.  None of these guidelines inform on upper limits, or when supplemental oxygen should be stopped.
After looking at 25 studies and more than 16000 patients, the authors conclude there is enough evidence to recommend an upper limit of oxygen saturation no higher than 96%. This because values over 96% lead to a small increase in mortality rate with no apparent benefit.
---
Read also: Surprises in the Physiopathology of Critical Ischemia.
---
There is no doubt about how to proceed with MI or stroke patients with 90 and 92% saturation, and with saturation limits over 92% it is clear no supplemental oxygen should be provided.
Original title: Oxygen therapy for acutely ill medical patients: a clinical practice guideline.
Reference: Siemieniuk RAC et al. BMJ. 2018; Epub ahead of print.
---
We are interested in your opinion. Please, leave your comments, thoughts, questions, etc., below. They will be most welcome.