For patients undergoing myocardial revascularization surgery, endoscopic harvesting of saphenous veins in expert hands is similar to traditional methods in terms of events, according to this study presented at the American Heart Association (AHA) Congress and published simultaneously in the New England Journal of Medicine (NEJM).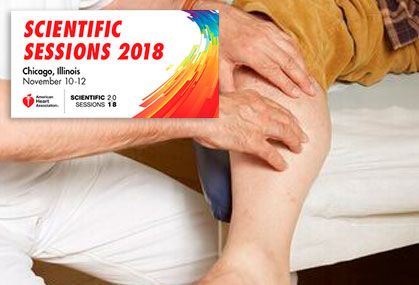 This study, called REGROUP, was able to demonstrate that these patients recover more quickly, getting up to ambulate one or two days after the surgery. There is also less pain and less infections.
This work also shows that, at least in the intermediate term, the quality of the vein is not affected by the type of procedure, whether it be open or endoscopic.
This study randomized 1150 patients undergoing myocardial revascularization surgery to either conventional (n = 574) or endoscopic saphenous-vein-graft harvesting (n = 576) between 2014 and 2017. It should be noted that all operators were experts, since they had done more than 100 endoscopic harvesting procedures and had a lower than 5% rate of conversion to the conventional method.
---
Read also: AHA 2018 | New Physical Activity Guidelines Recommend Movement for All Ages.
---
There were no differences in terms of combined cardiovascular events or the individual endpoints during a mean follow-up of 2.78 years.
Original title: Randomized Trial of Endoscopic or Open Vein-Graft Harvesting for Coronary-Artery Bypass.
Reference: Zenati MA et al. N Engl J Med. 2018; Epub ahead of print.
---
We are interested in your opinion. Please, leave your comments, thoughts, questions, etc., below. They will be most welcome.