Betablockers (BB) were the first drugs shown to effectively reduce events after acute MI. However, reperfusion and other secondary prevention drugs that came along after that have cast a shadow on betablockers' original benefit.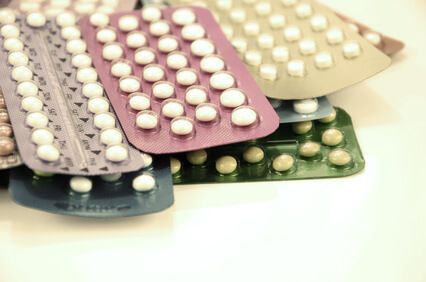 This study looked at betablocker discontinuation after acute MI in patients with no cardiac failure optimally treated with all recommended medication.
It included 73450 patients from the French registry (all younger than 80) admitted for MI between 2007 and 2012, with no evidence of cardiac failure. Mean follow-up was 3.8 years. BB discontinuation was defined as 4 consecutive months without BB. If, for some reason, their physician prescribed to resume B-blocker administration, follow up was interrupted.
---
Read also: Strategies to Reduce Acute Kidney Injury in Angioplasty.
---
Both the combined risk of death or readmission for acute coronary syndromes and all-cause mortality risk were measured in relation to BB discontinuation.
5.9% of patients discontinued BB. These patients showed borderline significant increased adjusted risk of death or acute coronary syndrome (HR 1.17, CI 95% 1.01 to 1.35). For all-cause mortality, risk was non-significant (HR 1.13, CI 95% 0.94 to 1.36).
---
Read also: Aspirin, Bleeding and Cardiovascular Events in Healthy Elderly.
---
For reference, a similar analysis was performed with statin discontinuation, which showed 2.31 HR for the composite of death or acute coronary syndrome (CI 95%, 2.01 to 2.65) and 2.5 higher risk for all-cause mortality (HR 2.57, CI 95% 2.19 to 3.02).
Conclusion
In patients with no evidence of cardiac failure, revascularized and optimally treated after AMI, betablocker discontinuation one year after MI was associated with increased combined risk of death and reinfarction, but not all-cause death. This calls for a contemporary randomized study to assess the long-term role of betablockers after acute MI.
Original title: Clinical Events After Discontinuation of β‐Blockers in Patients Without Heart Failure Optimally Treated After Acute Myocardial Infarction. A Cohort Study on the French Healthcare Databases.
Reference: Anke Neumann et al. Circ Cardiovasc Qual Outcomes. 2018;11:e004356.
---
We are interested in your opinion. Please, leave your comments, thoughts, questions, etc., below. They will be most welcome.