Evidently, we are still uncertain. The information goes both ways, even on our own web page, we have been coming and going just like any other publication around the world.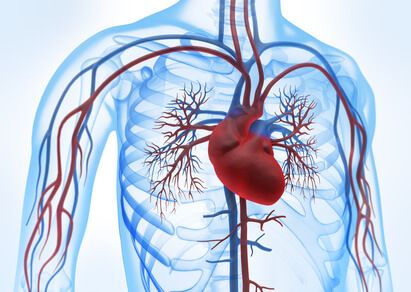 After a 2-day debate, the Circulatory System Devices FDA panel has confirmed the tendency to higher mortality with paclitaxel-based devices and is expected to debate next steps and possible regulatory actions.
Two weeks before the FDA committee was to discuss this issue, the agency released an executive summary warning against mortality increase in patients with femoropopliteal disease treated with paclitaxel-based balloons or stents.
---
Read also: Valve-in-Valve with Self-Expanding Prosthesis: What Happens with Gradients at One Year?
---
"The cause for late mortality has not been determined", concluded the FDA review, soon to be published on our website. We need more information to further assess the magnitude of the late mortality signal, determine any potential causes, identify patient subgroups that may be at greater risk, and update benefit-risk considerations of this device class.
The FDA specialized panel comes after months of presentations from the industry and special sessions on this matter.
The meta-analysis of 28 randomized studies lead by Dr. Konstantinos Katsanos showed all-cause mortality risk starts two years after procedure and continues out to 5 years. Neither the authors nor the FDA have been able to explain this phenomenon, but they have both admitted there is evidence to support this association.
In February, Medtronic revealed some mortality data from patients included in the IN.PACT Global were not included in two publications. Soon after this, Circulation published a correction where the study on Zilver PTX mortality data had been mistakenly reversed by the authors in the original manuscript (mortality in the Zilver PTX branch was adjudicated to the control group and viceversa) and were subsequently corrected.
---
Read also: Aspirin in Primary Prevention: Another "Trendy" Topic in Publications.
---
Mortality adjudication, still when data support this association, continued to raise questions, since many deaths in randomized studies were categorized as "other" or "unknown".
Whether the panel will vote for recommending more restrictive regulations is still uncertain, but we will soon find out. For now, informing patients before using any of these devices has had unanimous vote.
The three randomized studies at 5 year follow up available that the FDA has reviewed are the IN.PACT SFA I and II, the ZILVER PTX, and the LEVANT 2. The FDA has found signs of major mortality in patients receiving paclitaxel-based devices compared against control patients.
Estimated RR at 5 years for mortality vs. control patients was 1.64 (CI 95% 0.99 to 2.71) in the LEVANT 2, 1.76 (CI 95% 0.87 to 3.55) in the IN.PACT SFA I and II, and the highest, 1.80 (CI 95% 1.08 to 3.01) in the ZILVER PTX.
Original Title: FDA Executive Summary Circulatory System Devices Panel Meeting. Paclitaxel-coated DCB and DES late mortality panel.
Reference: US Food and Drug Administration (FDA). Publicado el 5 de junio 2019.
---
We are interested in your opinion. Please, leave your comments, thoughts, questions, etc., below. They will be most welcome.