According to this recent analysis of the MASS II trial, which will soon be published in JAMA, baseline ischemia is not associated with events at 10 years in patients with chronic stable angina.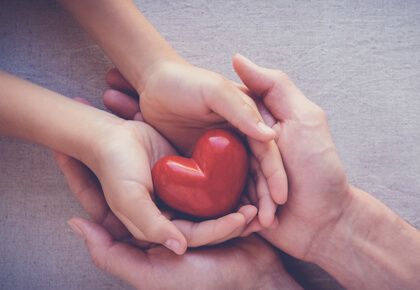 The ischemic burden induced through exercise does not predict events or long-term ventricular function. Such data add some suspense to the results of the ISCHEMIA study.
These results were consistent regardless the therapeutic strategy applied in the MASS II study.
The controversy between the documented amount of ischemia and long-term events in patients with chronic stable angina is the long-term objective of the ISCHEMIA trial, which aims to determine the best strategy between revascularization plus optimal medical treatment vs. optimal medical treatment alone in patients with moderate or severe ischemic burden in stress testing. We are still waiting for the 5-year follow-up results of ISCHEMIA, but this analysis gives us a hint of what may be its 10-year follow-up results.
---
Read also: How to Prevent Pharmacological Overtreating in the Elderly.
---
These 10-year results of MASS II are consistent with results from the COURAGE trial, the BARI 2D trial, and the CLARIFY registry.
The MASS II trial randomized 611 patients to optimal medical treatment alone vs. angioplasty or myocardial revascularization surgery plus optimal medical treatment (in both cases) in stable patients with multivessel disease. MASS II enrolled patients during the late 1990s; consequently, it should be noted that there have been significant changes in medical treatment and, mainly, angioplasty since that time.
After a decade of follow-up, there is no documented evidence indicating an association between the presence of baseline ischemia and survival free of cardiovascular events, all-cause mortality, acute myocardial infarction, or revascularization due to refractory angina (hazard ratio [HR]: 1.00; 95% confidence interval [CI]: 0.80 to 1.27).
---
Read also: Though Systolic BP Seems More Important, Diastolic BP Should Not Be Disregarded.
---
Historically, we assumed that the presence of ischemia signaled a higher-risk population and, thus, warranted an indication for revascularization (of any type) so as to protect the myocardium from the chronic effects of ischemia. However, this study does not support such assumption.
In conclusion, these results seem to be provisional and keep us on our toes until the long-term progress of the ISCHEMIA trial is published.
Original title: Association between stress testing–induced myocardial ischemia and clinical events in patients with multivessel coronary artery disease.
Reference: Larrosa Garzillo C et al. JAMA Intern Med.2019; Epub ahead of print.
---
We are interested in your opinion. Please, leave your comments, thoughts, questions, etc., below. They will be most welcome.