Elevated markers after PCI in stable patients treated with the latest generation stents continues to happen. However, only the association between biomarker elevation with creatine kinase-myocardial band (CK-MB) should be of concern, sin it was associated with mortality at one year. Post procedural cardiac troponin (cTn) elevation was not associated to future events, according to this study recently published in J Am Coll Cardiol Intv.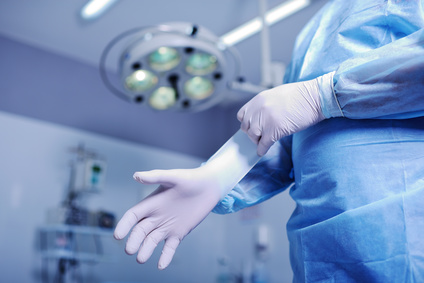 This study explored the association between biomarker elevation and CK-MB or cTn following percutaneous coronary intervention (PCI) and mortality in patients undergoing PCI for stable angina with normal baseline values.
Several prior studies had associated increased Ck-Mb with increased mortality after procedure, but data on cTn is contradicting and scarce. 
In this study, the outcomes of 5 contemporary studies on DES and a large registry were looked at. It assessed mortality in stable patients with normal baseline biomarkers who presented biomarker elevation after programmed PCI vs. patients whose biomarkers remained normal. 
---
Read also: First Results for Ticagrelor in Elective Coronary Angioplasty.
---
The study looked at 13452 patients. There was 23.9% Ck-Mb elevation and 68.4% cTn elevation. Post elective PCI biomarker elevation resulted quite frequent, with nearly 1 every 4 patients for Ck-Mb and 3 every 4 for cTn.
In the patient cohort for whom both assays were available (n = 8,859), both biomarkers were elevated in 2.4% of patients (CK-MB ≥5 times over the normal values and cTn was ≥35 times over cutoff value) while 92% presented both below cutoff values.
Practically all patients showing elevated Ck-Mb also showed elevated cTn. However, the opposite was not true, nearly 65% of patients with elevated cTn showed normal Ck-Mb values.
---
Read also: Infective Endocarditis After TAVI.
---
Multivariable analysis showed that age, a history of acute myocardial infarction, lesion complexity, hyperlipidemia and Ck-Mb ratio ≥10 post-procedure were associated to increased mortality at one year. This was not the case for isolated cTn increase. 
Conclusion
Biomarker increase after elective PCI is very frequent. Increased Ck-Mb was associated to increased mortality at one year, but not increased cTn.
Original Title: Impact of Periprocedural Myocardial Biomarker Elevation on Mortality Following Elective Percutaneous Coronary Intervention.
Reference: Hector M. Garcia-Garcia et al. J Am Coll Cardiol Intv 2019;12:1954–62.
---
We are interested in your opinion. Please, leave your comments, thoughts, questions, etc., below. They will be most welcome.