Infective endocarditis after transcatheter aortic valve implantation (TAVI) is one of the most feared complications due to its morbidity and mortality. With the expansion of TAVI into all risk groups, endocarditis might be a long-term concern. However, its long-term risk seems similar to that of endocarditis with surgically-implanted biological valves; consequently, it should not affect the decision between these strategies (TAVI or surgery).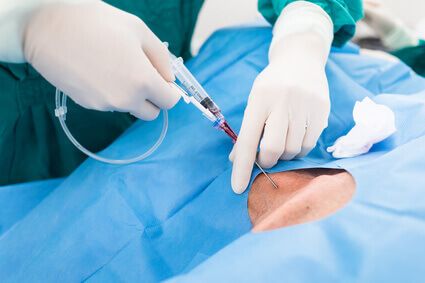 The aim of this work, recently published in Eur Heart J, was to determine the incidence, risk factors, clinical presentation, and outcome of this complication in patients who underwent TAVI.
Researchers combined patients from nationwide TAVI and endocarditis registries, reaching an astonishing number: 4336 patients who underwent TAVI between 2008 and 2018, and then experienced endocarditis.
The risk for prosthetic infection was 1.4% (1% to 1.8%) the first year and 0.8% (0.6% to 1.1%) per year thereafter.
---
Read also: Prosthetic Valve Endocarditis and TAVR: though Rare, Devastating.
---
One-year survival after endocarditis diagnosis was only 58% and 5-year survival was 29%.
Body surface area, glomerular filtration rate <30 mL/min/1.73 m², critical pre-operative state, mean pre-procedural valve gradient, amount of contrast dye used, transapical access, and atrial fibrillation were all independent predictors for endocarditis.
Staphylococcus aureus was the most common bacteria in early endocarditis (<1 year).
Infection with the aforementioned bacteria, root abscess, late endocarditis, and in-hospital acquisition were associated with higher short-term mortality.
Conclusion
The incidence of infective endocarditis in TAVI is similar to that of surgical bioprostheses. Renal function impairment was the strongest risk factor for this complication.
Original title: Infective endocarditis after transcatheter aortic valve implantation: a nationwide study.
Reference: Henrik Bjursten et al. Eur Heart J. 2019 Oct 14;40(39):3263-3269.
---
We are interested in your opinion. Please, leave your comments, thoughts, questions, etc., below. They will be most welcome.