According to this study recently published in prestigious journal JAMA, eating too much cholesterol or eggs (which have a high concentration of it in the yolk) is significantly associated with a higher risk of cardiovascular events and all-cause mortality, with a typical dose/effect curve. According to the authors, this information should be considered for an update of current dietary guidelines.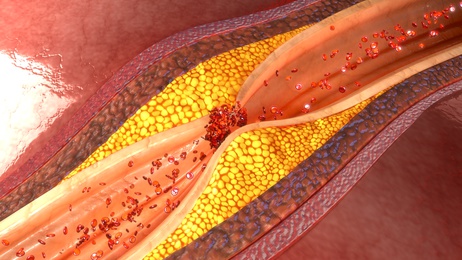 Cholesterol is a common nutrient in any non-vegan diet and eggs are its main source. Recommendations on egg consumption have seen many different stages: from regarding it as "public enemy #1" to encouraging its consumption. This work seeks to put an end to controversy and deliver definitive information.
This analysis included 29,615 participants with a mean age of about 50 years old and a mean follow-up of 17.5 years.
For each additional 300 mg of dietary cholesterol consumed per day (very hard to measure in daily practice) or each additional half an egg per day (much easier to measure), there was a significant increase in cardiovascular events (adjusted hazard ratio [HR]: 1.17; 95% confidence interval [CI]: 1.09 to 1.26) and all-cause mortality (adjusted HR: 1.18; 95% CI: 1.10 to 1.26).
---
Read also: Strict LDL Monitoring Helps Reduce Plaque Volume.
---
The association between egg consumption and cardiovascular events or all-cause death was no longer significant after adjusting for dietary cholesterol consumption. This might mean that the problem lies in cholesterol itself, and that eggs are simply an easy way to measure it. There might not be any additional deleterious component (other than cholesterol) in eggs. Reducing egg consumption ultimately reduces cholesterol consumption.
Original Title: Associations of Dietary Cholesterol or Egg Consumption With Incident Cardiovascular Disease and Mortality.
Reference: Victor W. Zhong et al. JAMA. 2019;321(11):1081-1095.
---
We are interested in your opinion. Please, leave your comments, thoughts, questions, etc., below. They will be most welcome.